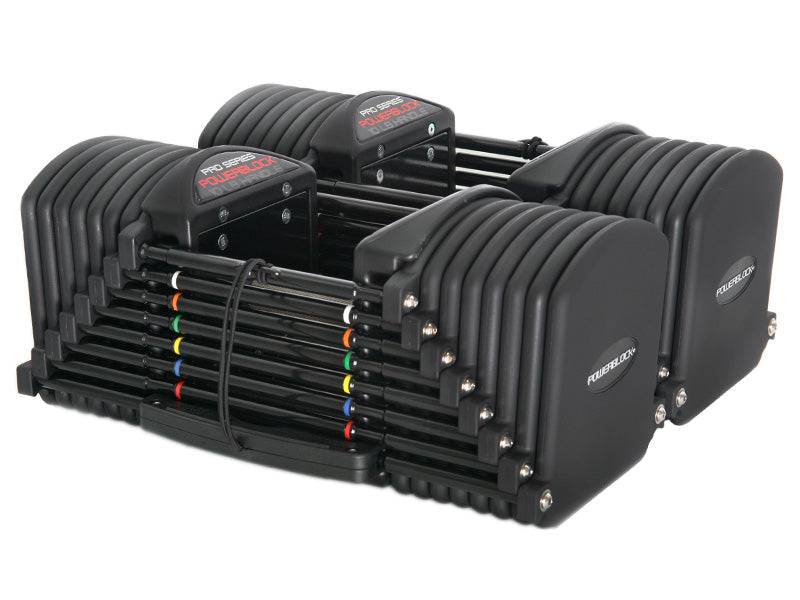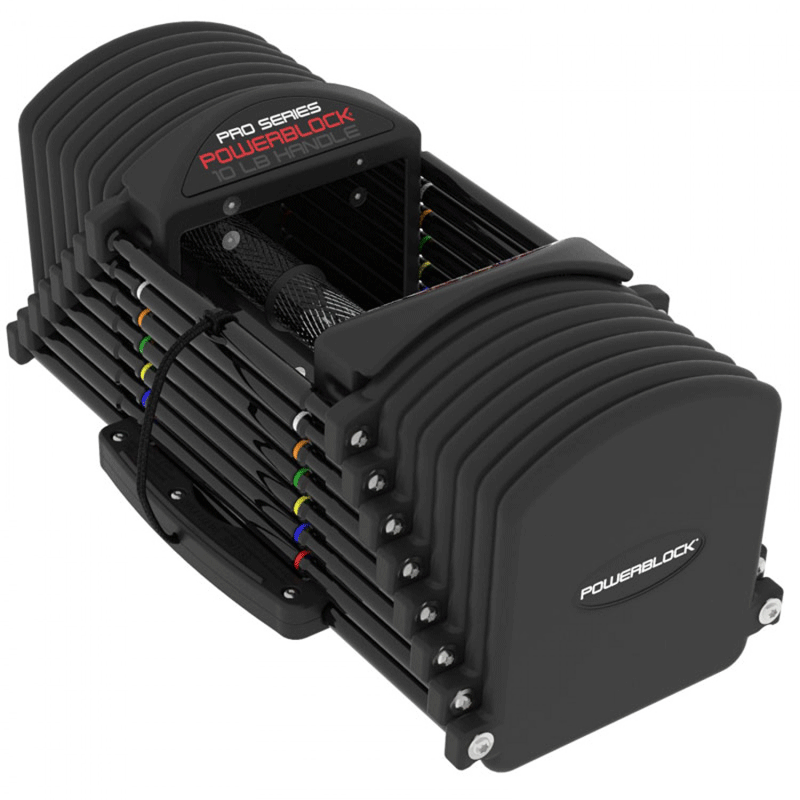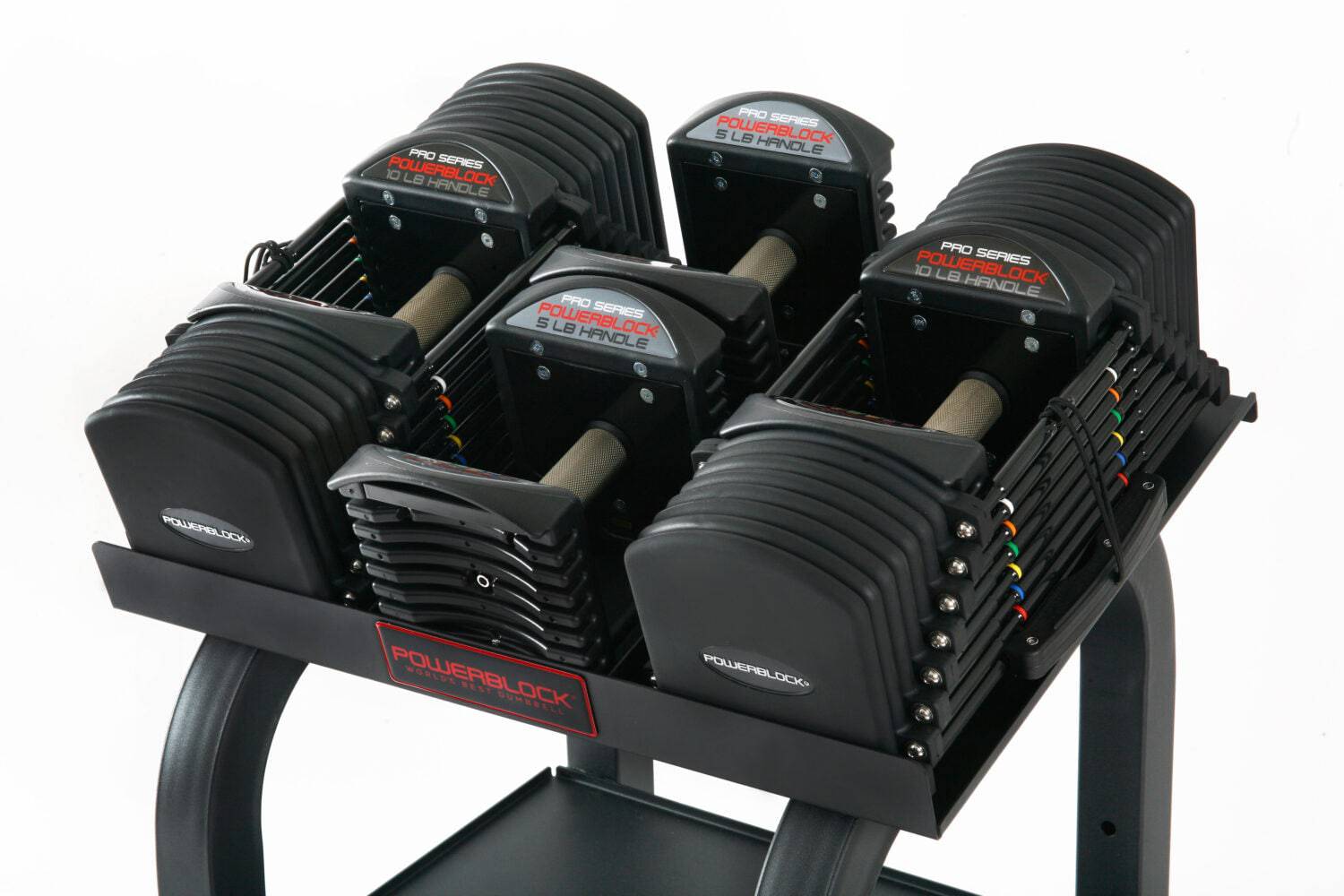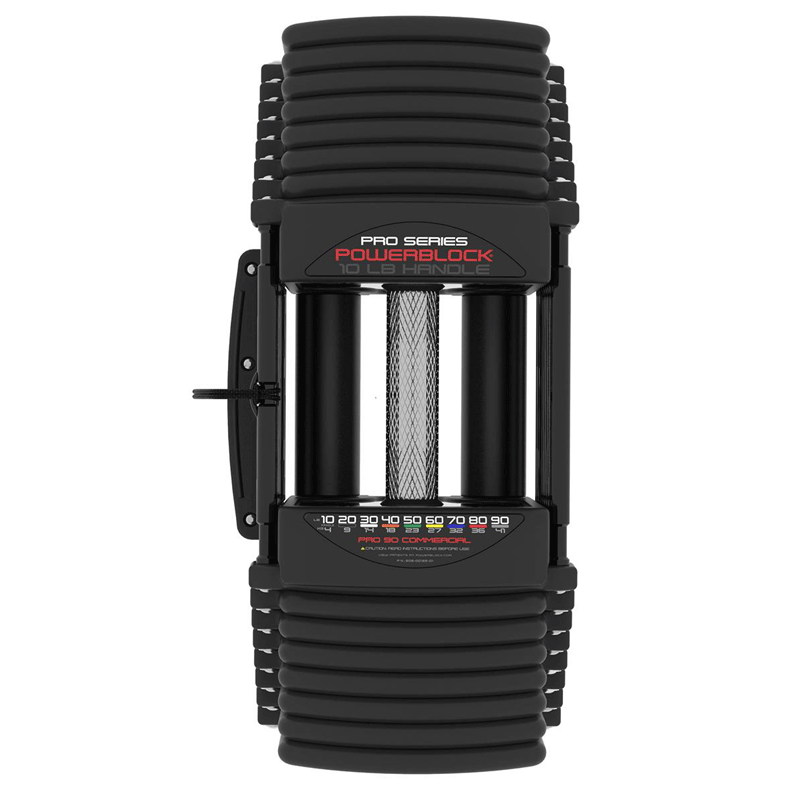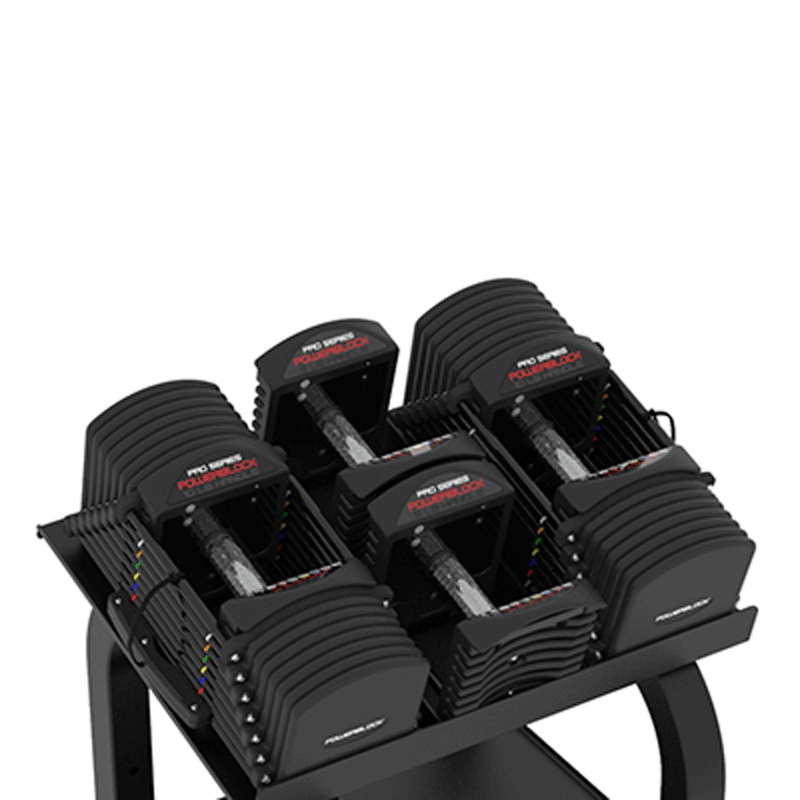 PowerBlock | Commercial Series Pro 90 Set
Pickup currently unavailable at XTC Fitness Inc.
PowerBlock | Commercial Series Pro 90 Set
XTC Fitness Inc.
Pickup currently unavailable
2222 South Sheridan Way
Unit 112
Mississauga ON L5J 2M4
Canada
+18889823481
The PowerBlock Pro 90 adjustable dumbbells are at the top of the food chain for professional strength training equipment. With unmatched versatility you can replace 18 pairs of dumbbells with 1 set of PowerBlocks. That's over 1700Lbs of weight in less than 2 sqft., so it can easily be paired next to any power rack. The new handle has 50% more space and comes with the first knurled steel grip for added control and comfort. The modern aesthetics and sleek design complement any training environment and with optional custom decals anyone can upgrade to add their logos and colors. Professional equipment for achieving maximum results has never looked this good. Athletes of all ages and disciplines will be excited to take it to the next level knowing their equipment is designed for and used by the worlds best.
Increments achieved with the Pro 90 Set are: 5, 10, 15, 20, 25, 30, 35, 40, 45, 50, 55, 60, 65, 70, 75, 80, 85, and 90lbs per hand
Knurled steel handles for traditional feel
Urethane coated steel weight plates for smooth and quiet performance
Includes Commercial Grade stand (2 sqft)
Zytel Pin
Stainless Steel Hardware
Commercial 1 year warranty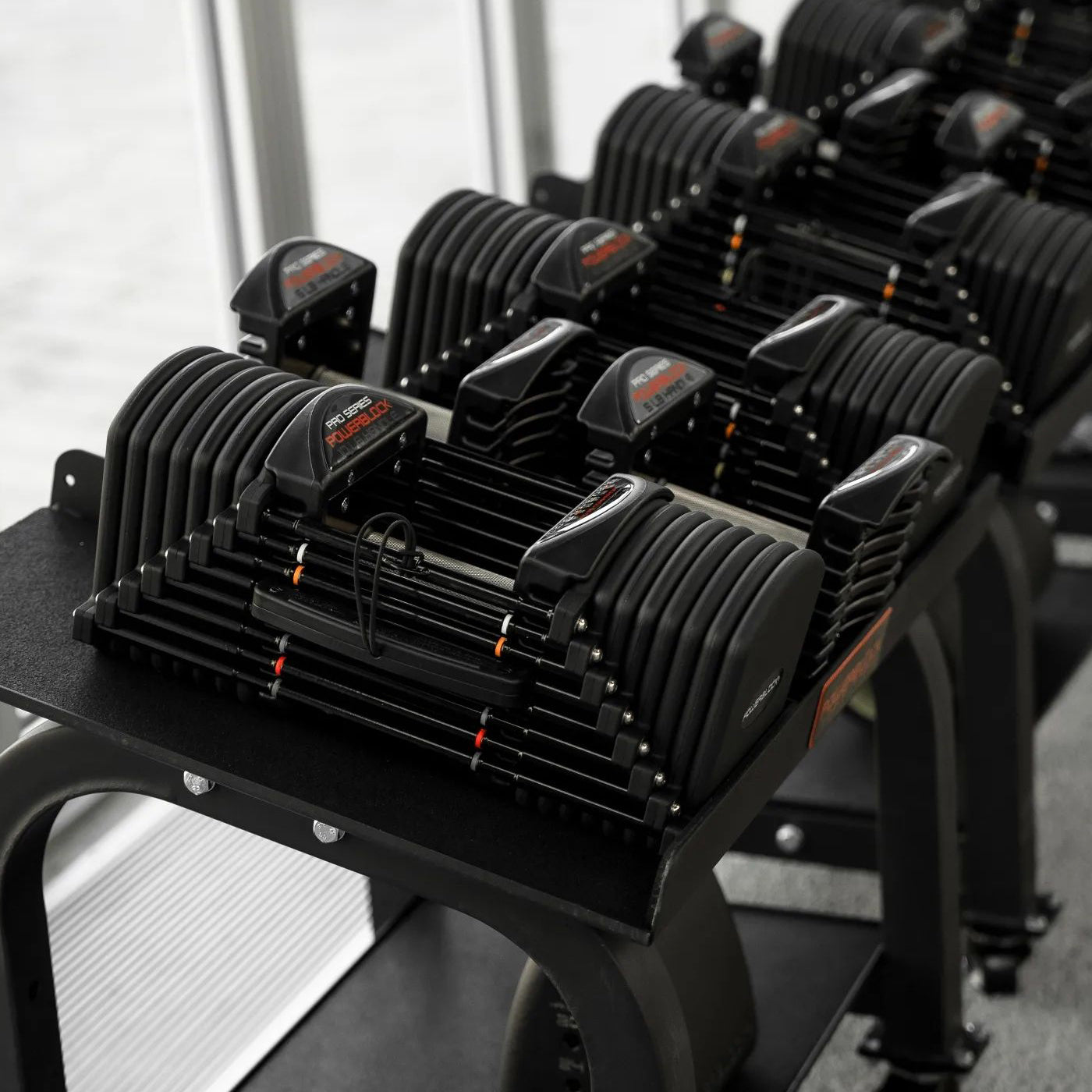 KNURLED Perfection
The World's Best Dumbbells deserved the best grip. The Commercial Series PowerBlock Adjustable Dumbbells are equipped with a perfectly knurled handle to provide the same look and feel of a traditional dumbbell. Never compromise a lift again because of a slippery plastic handle, maintain full control with the PowerBlock Commercial Series.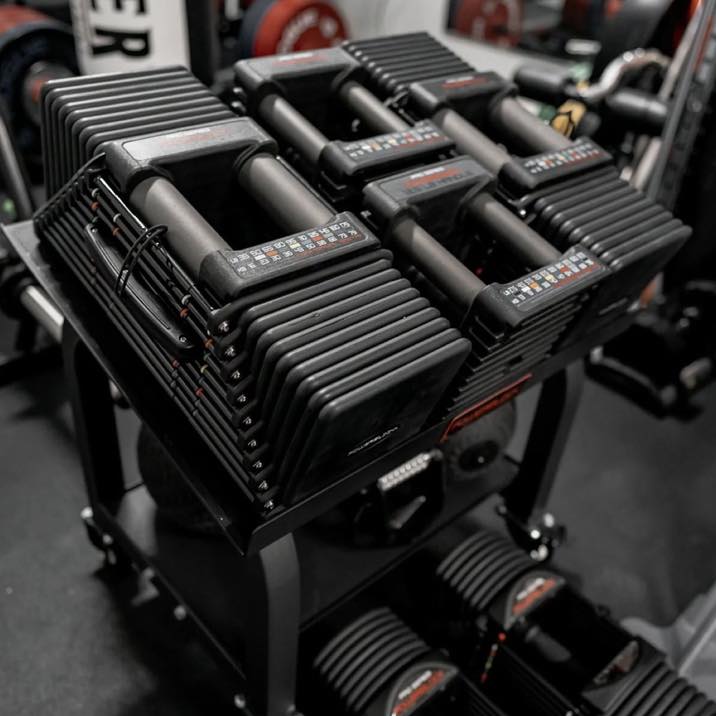 Storage Included
PowerBlock Commercial Series Dumbbells include a convenient storage stand to keep your space organized while keeping your dumbbells at an ideal height and position for your next big lift.
An equivalent to 18 sets of dumbbells all in a compact 2ft x 2ft space!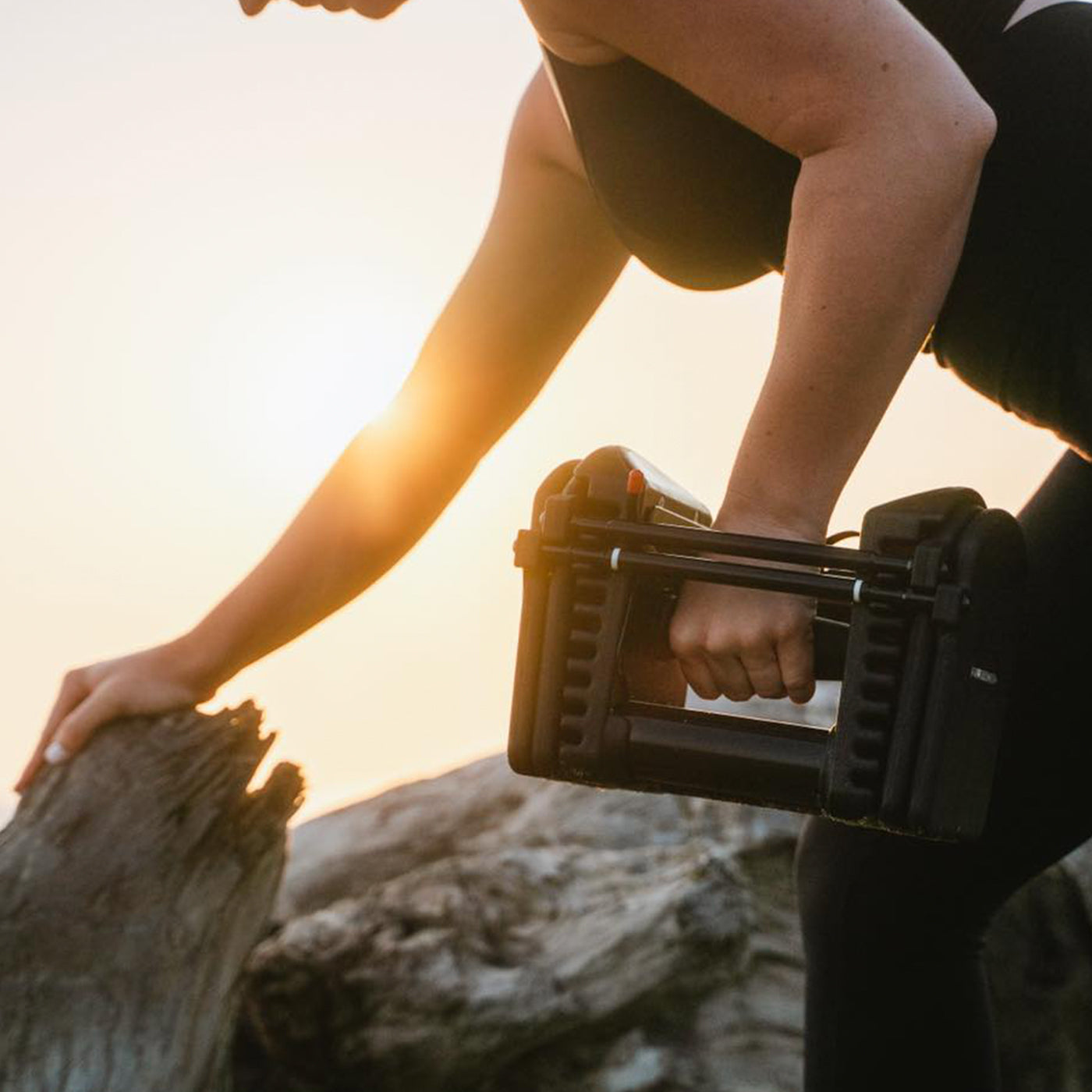 conveniently portable
The World's Best Dumbbell is conveniently portable. At approximately 4 sqft. you can take them anywhere and have a whole range of dumbbells whenever and wherever you go.
| | | | | | |
| --- | --- | --- | --- | --- | --- |
| SPECS | Pro 32 Commercial Set | | | | |
| UPC | 181381000800 | | | | |
| PN | 505-00120-01 | 505-00121-01 | 505-00122-01 | 505-00123-01 | 505-00175-01 |
| Weight Range | 4 - 32Lb / 1.8 - 14.5Kg | 10 - 50Lb / 2.2 - 22.7Kg | 5 - 90Lb / 2.2 - 40.8Kg | 12.5 - 125Lb / 5.7Kg - 56.7Kg | 12.5 - 175Lb / 5.7Kg - 79.4Kg |
| Replaces Dumbbells | 4, 8, 12, 16, 20, 24, 28, 32 | 10, 15, 20, 25, 30, 35, 40, 45, 50 | 5, 10, 15, 20, 25, 30, 35, 40, 45, 50, 55, 60, 65, 70, 75, 80, 85, 90 | 12.5, 20, 27.5, 35, 42.5, 50, 57.5, 65, 72.5, 80, 87.5, 95, 102.5, 110, 120, 125 | 12.5, 20, 27.5, 35, 42.5, 50, 57.5, 65, 72.5, 80, 87.5, 95, 102.5, 110, 120, 125, 137.5, 145, 152.5, 160, 167.5, 175 |
| Increments | 4Lb / 1.1Kg | 5Lb / 2.2Kg | 5Lb / 2.2Kg | 7.5 - 10Lb / 3.4 - 4.5Kg | 7.5 - 10Lb / 3.4 - 4.5Kg |
| Dimensions | 12" (L) x 5.75" (W) x 5.5" (H) | 12.5" (L) x 7" (W) x 7.25" (H) | 17" (L) x 7" (W) x 7.25" (H) | 17" (L) x 8.5" (W) x 9" (H) | 17" (L) x 8.5" (W) x 9" (H) |
| Grip Diameter | 1.25" (32mm) Contoured | 1.3" (33mm) Straight | 1.3" (33mm) Straight | 1.49" (38mm) Contoured | 1.49" (38mm) Contoured |
| Grip Length | 4.88" (12.39cm) | 4.88" (12.39cm) | 4.88" (12.39cm) | 4.88" (12.39cm) | 4.88" (12.39cm) |
| Grip Material | TPR | Knurled Steel, Hard Chromed | Knurled Steel, Hard Chromed | TPR | TPR |
| Weight Plates | Polyurethane Coated Steel | Polyurethane Coated Steel | Polyurethane Coated Steel | Polyurethane Coated Steel | Polyurethane Coated Steel |
| Pin | Magnetic polypropylene pin, rated for 500Lbs | Magnetic polypropylene pin, rated for 500Lbs | Magnetic polypropylene pin, rated for 500Lbs | Magnetic polypropylene pin, rated for 500Lbs | Magnetic polypropylene pin, rated for 500Lbs |
| Warranty | 1 Year Limited Commercial Warranty | 1 Year Limited Commercial Warranty | 1 Year Limited Commercial Warranty | 1 Year Limited Commercial Warranty | 1 Year Limited Commercial Warranty |
| Shipping | Sold in Pairs. Ships in multiple boxes. | Sold in Pairs. Ships in multiple boxes. | Sold in Pairs. Ships in multiple boxes. | Sold in Pairs. Ships in multiple boxes. | Sold in Pairs. Ships in multiple boxes. |
| Stands | Stand Sold Separately | Stand Included | Stand Included | Pro Max Stand Included | Pro Max Stand Included |