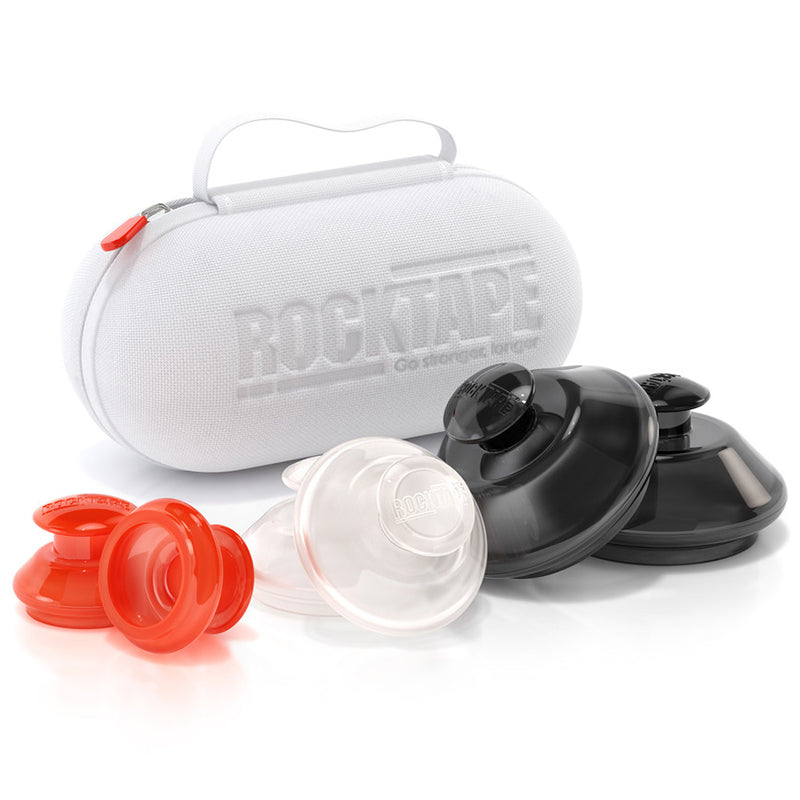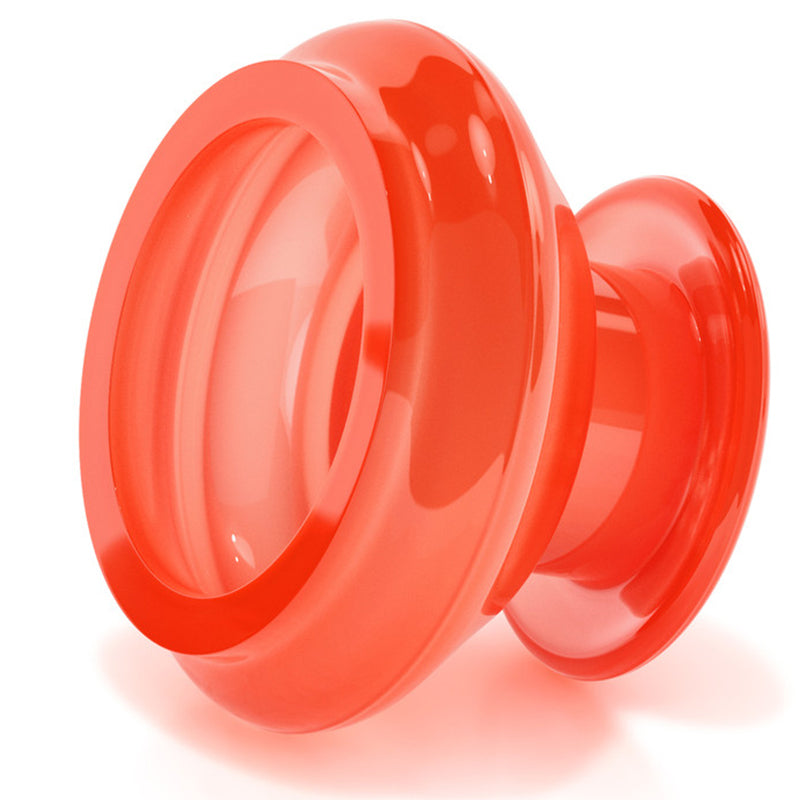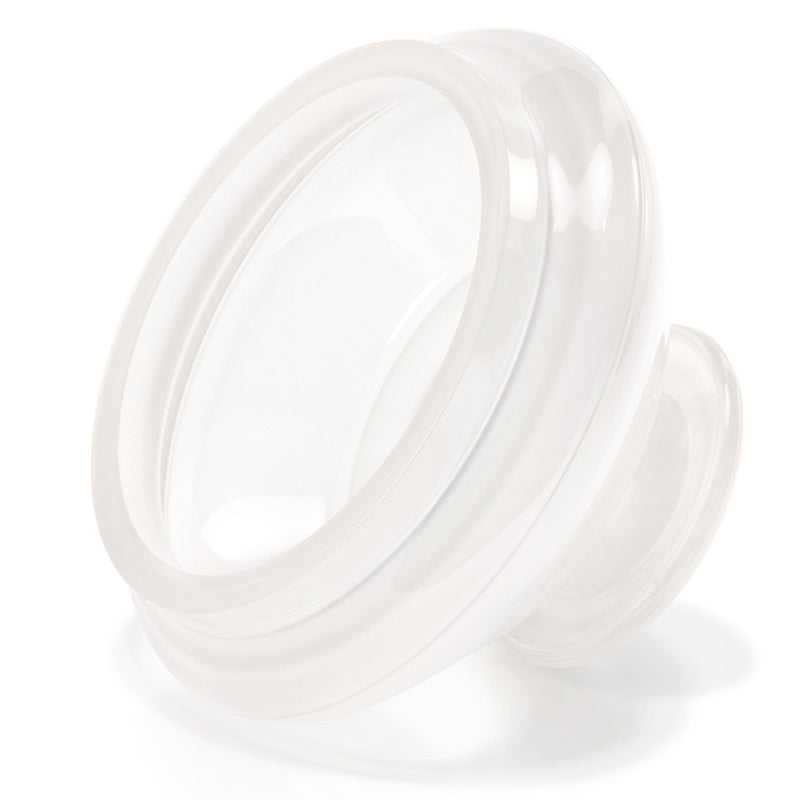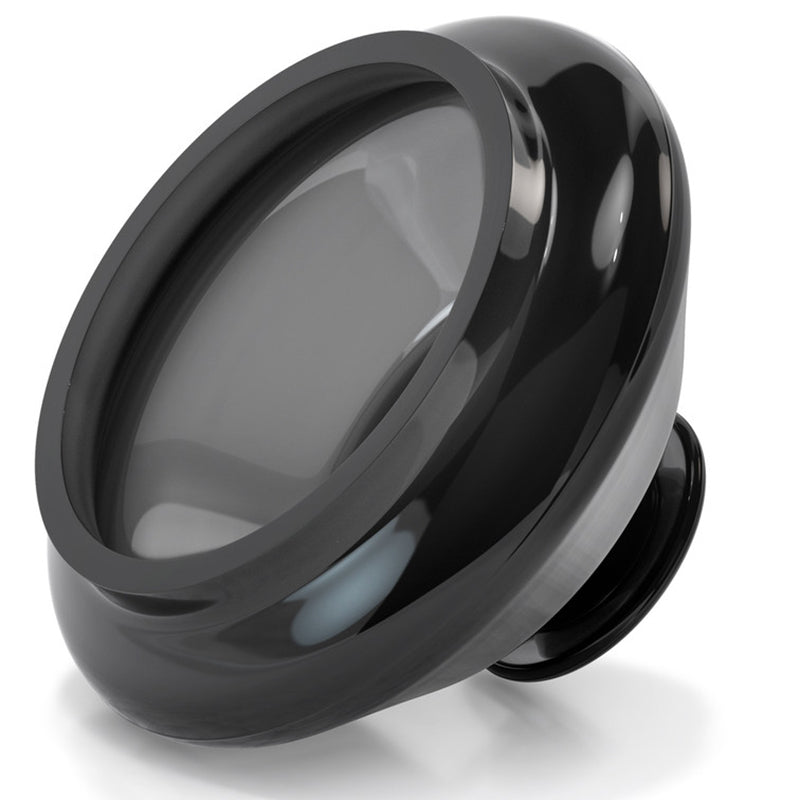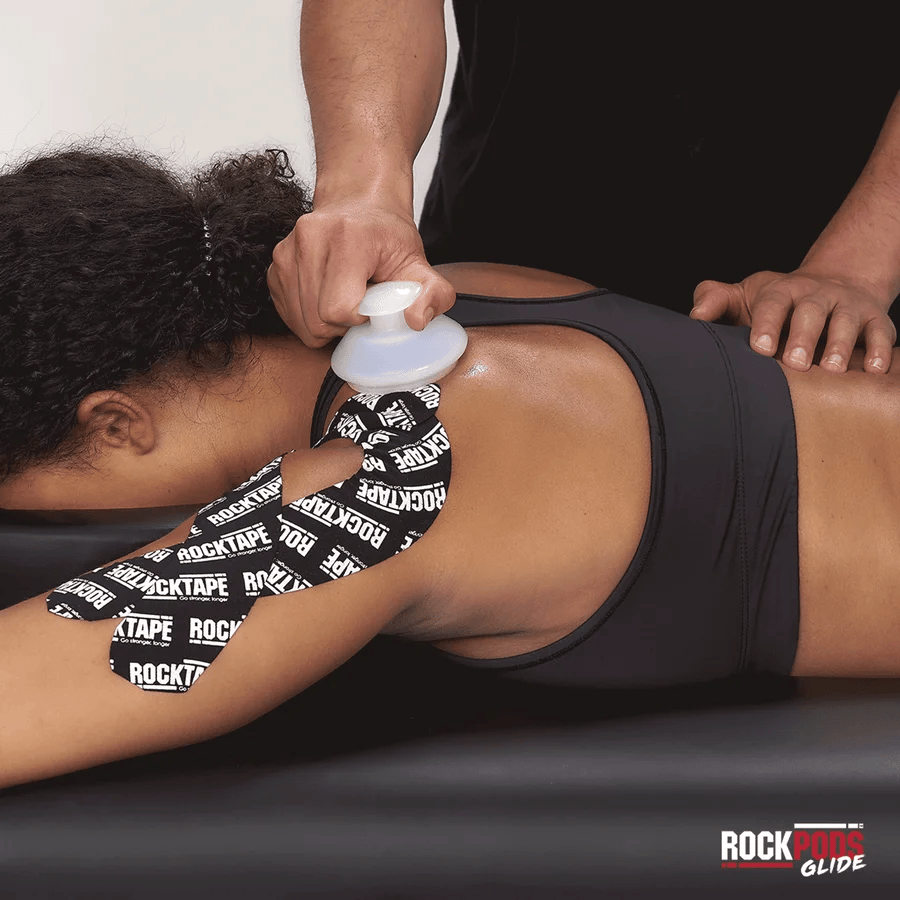 RockTape | RockPods Glide
This item is available online as a special order.
These six soft silicone pods maximize dynamic cupping benefits, improving slide and glide of soft tissue to treat mobility and movement dysfunctions. Each set of RockPods Glide comes in a convenient carrying case, includes a 50mg jar of RockRub and a quick-start guide. 

Four cordless, rechargeable silicone pods
Each RockPods Vibe motor has its own charging block, compatible with standard micro-USB cables
USB micro charger powers up to 96 minutes of vibration per pod
Four motors, three customizable speeds
Lights on the top of each RockPods Vibe pod change with each click of the black button to indicate vibration intensity.
Simple to assemble & easy to clean
Each set of RockPods Vibe comes in a sleek padded carrying case.
Battery Life: 1.6 Hours
Three Speeds:
Low - 4,500 RPM / 75hz
Medium - 6,000 RPM / 100 hz
High - 7,500 RPM / 125 hz
Charger: USB micro charger
Amplify the benefits of traditional cupping by layering in vibration therapy
injury recovery/prevention
pain mitigation
mobility
1 Year Warranty
Please mail the defective product with proof of purchase to the address listed below and include your contact information within the packaging.
Implus LLC
2001 T.W. Alexander Drive
Box 13925
Durham, NC 27709-3925