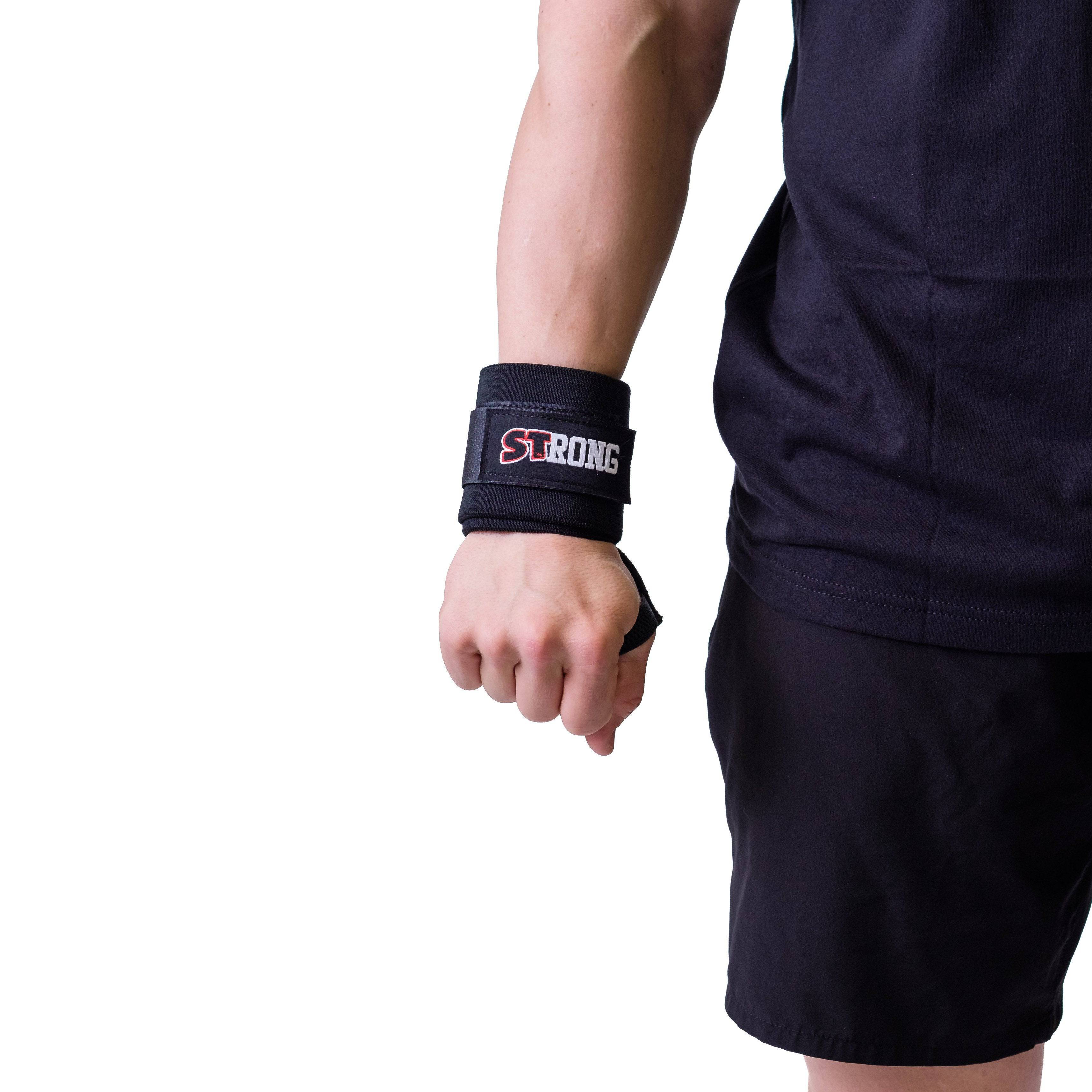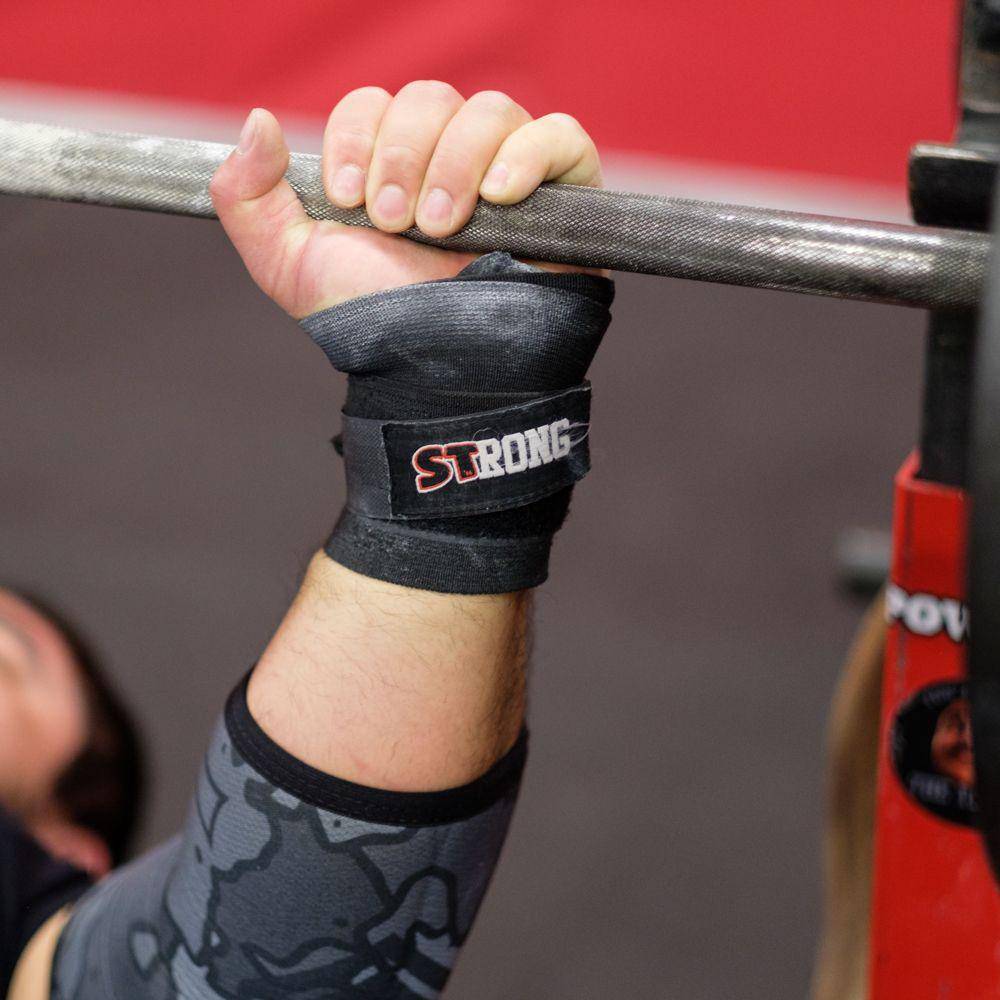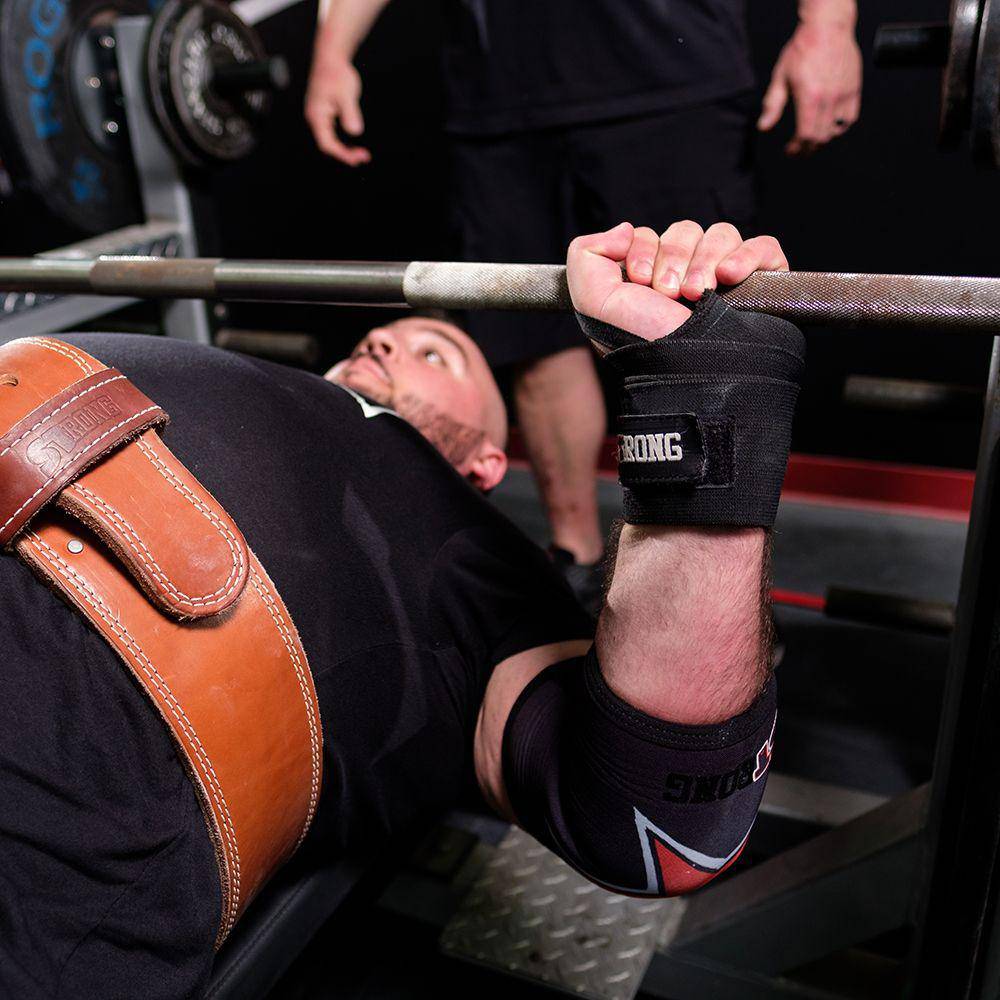 Sling Shot | STrong Wrist Wraps - Black
Pickup currently unavailable at XTC Fitness Inc.
Sling Shot | STrong Wrist Wraps - Black
30in
XTC Fitness Inc.
Pickup currently unavailable
2222 South Sheridan Way
Unit 112
Mississauga ON L5J 2M4
Canada
+18889823481
Description
The STrongest Wrist Wrap on the market. Designed with bench specialists setting world records in mind, this incredibly stiff wrap is designed to provide maximal support. It's tight stitch, high tension design fuses the hand and forearm to create a rock solid platform to push extreme weights.
Stiffest material for maximal support while performing heavy movements
Level 4 elastic ideal for those who prefer a rigid wrap
Made out of tough knee wrap material
Thumb loop sewn flat to the end of wrap allows for use in multiple locations
Length: 30", 38", and 42"  from end to end
30" and 38" versions are under the 39" maximum length requirement for federation approval
Sold as a pair
Wraps: 1 Year
 Manufacturers warranty does not cover any damage that occurs on the front of the product. E.g. The bar scraping the front of a sleeve and ripping/tearing the neoprene.
 If gear or apparel are cleaned with a washing machine or dryer, this voids the warranty.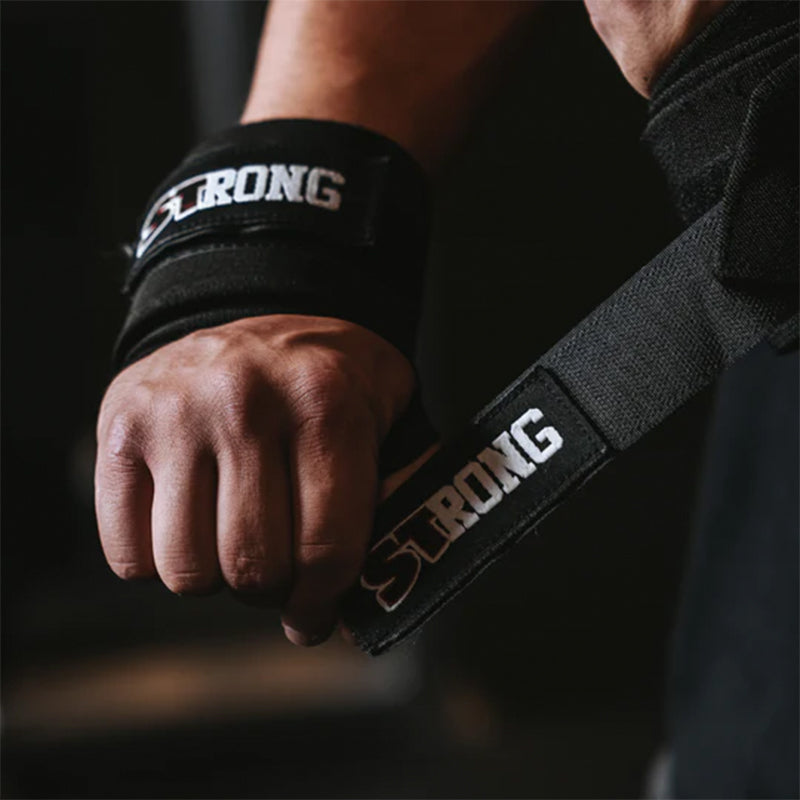 Maximum Support
Sturdy material provides maximum reinforcement during intense lifts feel secure and safe knowing that these wrist wraps provide the ultimate protection for the most powerful workouts.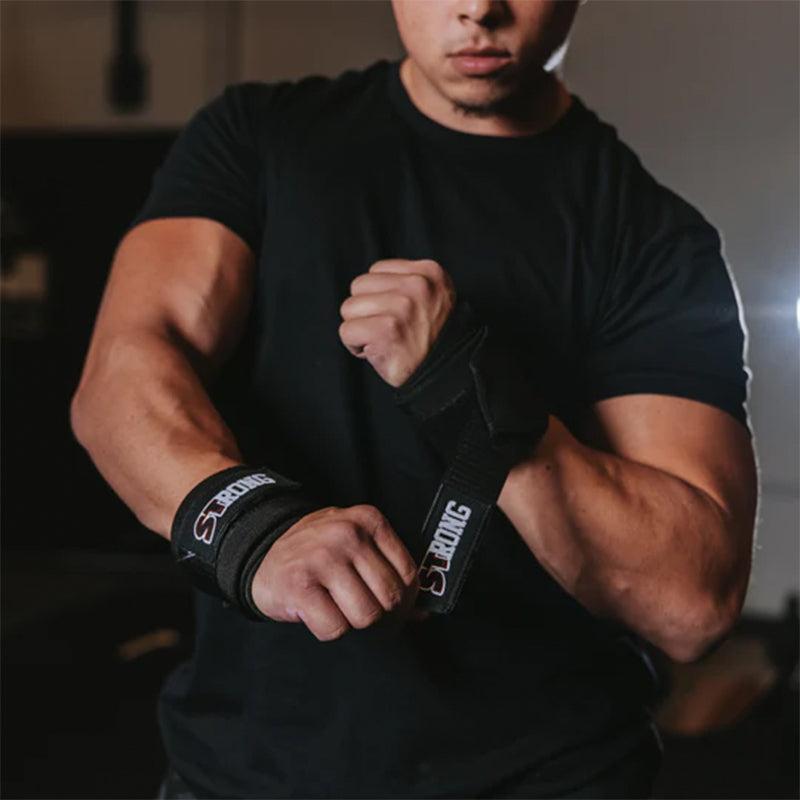 Rigid & Firm
Tough knee wrap material allows for a rigid wrap that's at Level 4 elasticity - perfect for those who need a firm hold. It's a reliable way to keep yourself feeling secure and supported during even the most intense workouts. Reinforce your performance and reach your goals with confidence.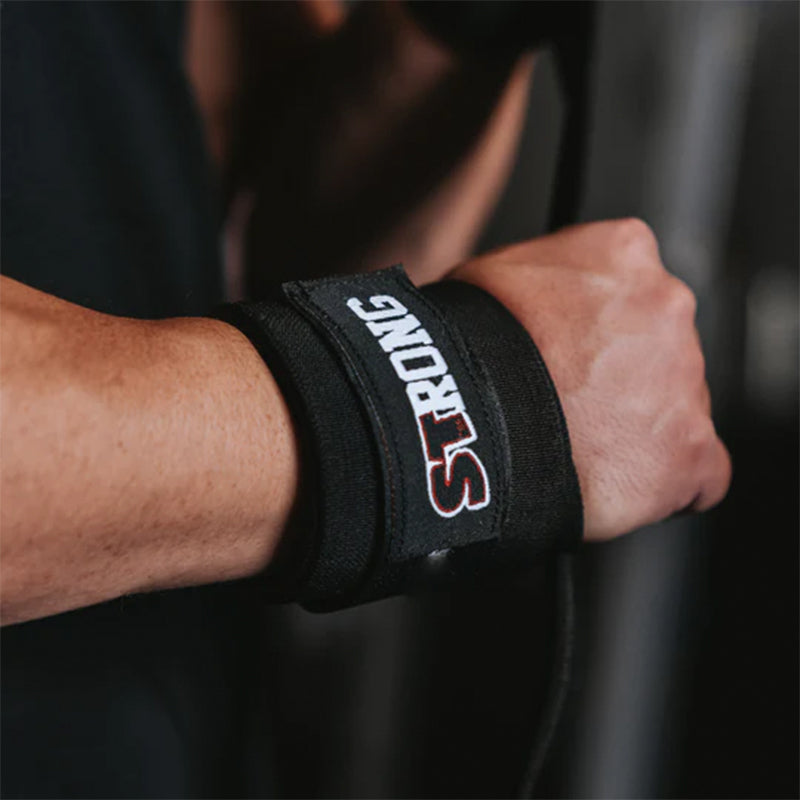 Flexible Use
The securely stitched thumb loop at the end of the wrap ensures you can use it in many different areas. Feel confident and secure no matter the workout - Sling Shot's strong wrist wraps give you the support to take your training to the next level.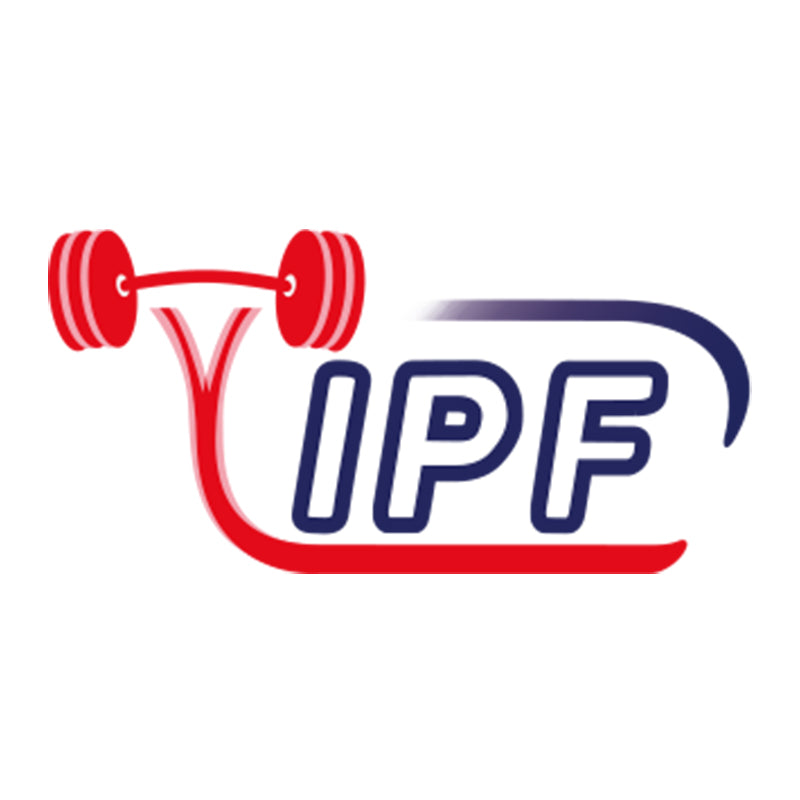 IPF APPROVED
The Sling Shot | STrong Wrist Wraps are an IPF approved product for competitive powerlifting competitions!