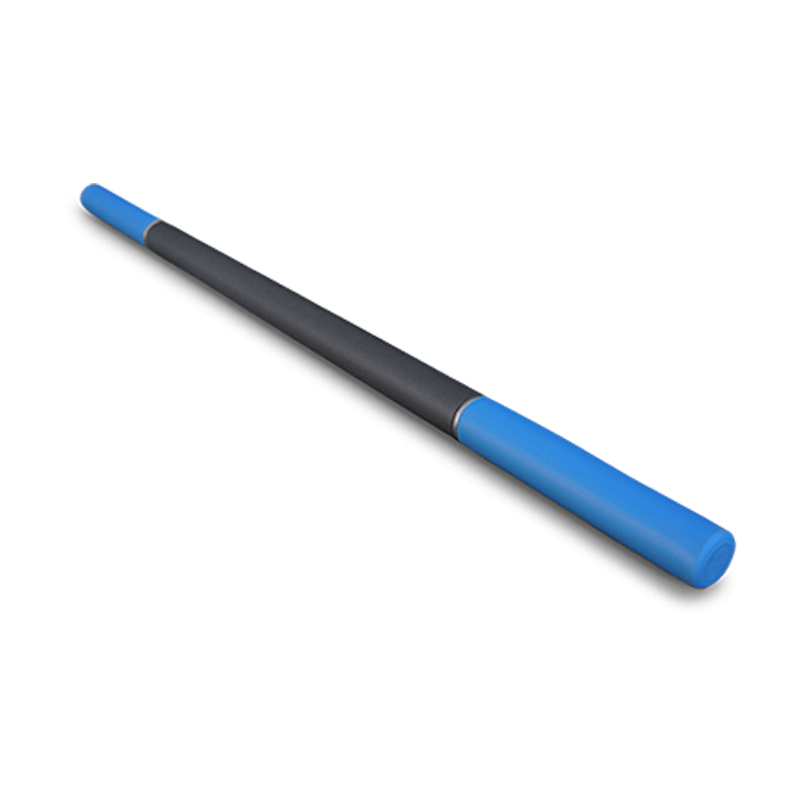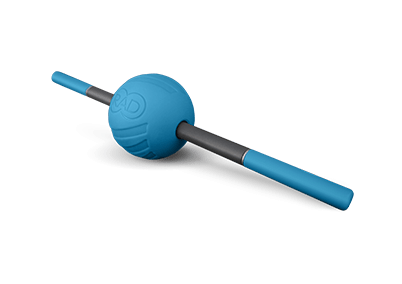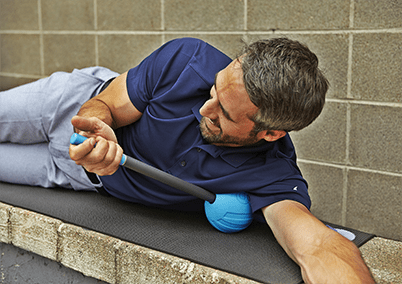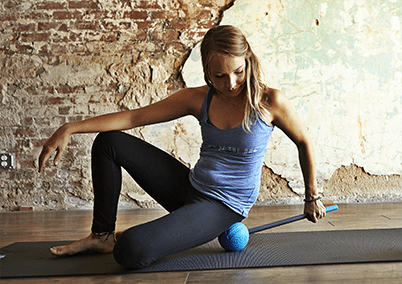 RAD | Rod - OPEN BOX
Pickup currently unavailable at XTC Fitness Inc.
XTC Fitness Inc.
Pickup currently unavailable
2222 South Sheridan Way
Unit 112
Mississauga ON L5J 2M4
Canada
+18889823481
STRAIGHT-UP PRESSURE & CONTROL
The RAD Rod is fully loaded with a steel core and soft outer shell that stick it to tension like nobody's business. The slender design minimizes surface area so you can fine-tune your pressure without pain—even on bony areas like the shins. That means tight muscles and built-up toxins better watch their backs because this rod rocks concentrated release and maximum relief the way only RAD can.
A thin, portable myofascial release tool that lets you customize your level of pressure to a tee? Don't mind if you do. The RAD Rod leaves the competition in the dust with its thoughtful engineering, high-quality materials and steel-core control.
Dimensions: 21.25" x 0.75"

Materials: Steel, EVA foam and silicone

Color: Gray and blue

Unit weight: 1lb. 2oz. 
A HEART OF STEEL
On-demand release is the name of the game for the RAD Rod. It's stainless steel core offers no-nonsense control at every level of intensity you could ask for. Use after use, the RAD Rod reigns supreme over flimsy, flexible stick alternatives because it doesn't bend, break or give in when you give it your all. This sturdy build empowers you to dominate areas with thick tissue (think hamstrings and quads), or you can lighten up and use it on the usual suspects, like your calves, back and IT bands. Just try it and you'll see: inflexible steel equals more intense muscle-flushing action, which is why the RAD Rod is just a real straight soother.
THIN IS IN
Unlike many other stick-style rolling tools, the RAD Rod keeps things simple. Gimmicky textures, moving parts and too-thick-to-dig designs just aren't our jam. That's why we take a more streamlined approach: a thin diameter that offers less surface area (and therefore more pressure), plus the ability to work precisely into small spaces. Now you can get closer in on those pesky insertion points with a far better feel for what you're doing.
SOFT TO THE TOUCH
Just because the RAD Rod is so steel-tough doesn't mean it doesn't also have a sensitive side. A thin, 360-degree layer of soft, EVA material pads the length of every RAD Rod to give you the freedom to use it anywhere—from thick, meaty leg muscles to more delicate, boney areas like the shins and forearms.
OPEN BOX