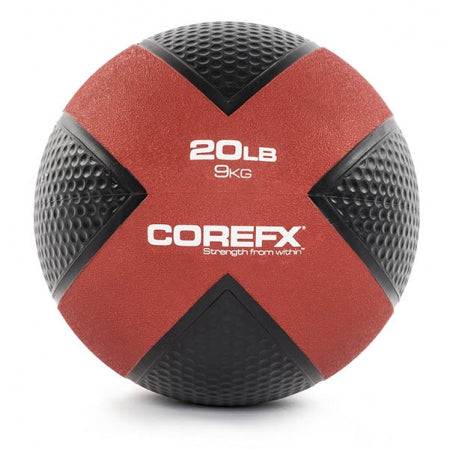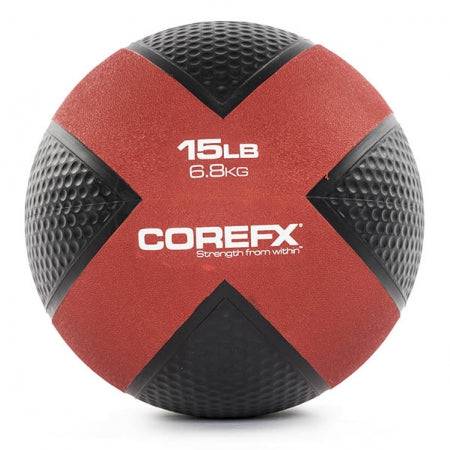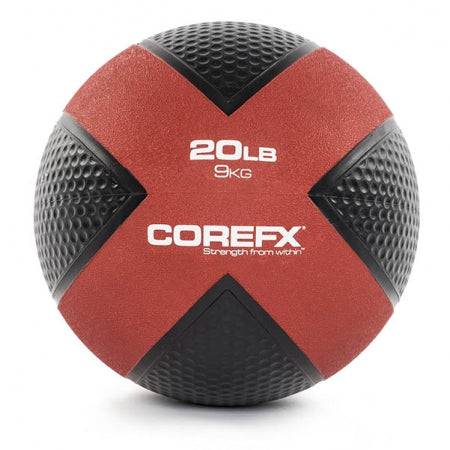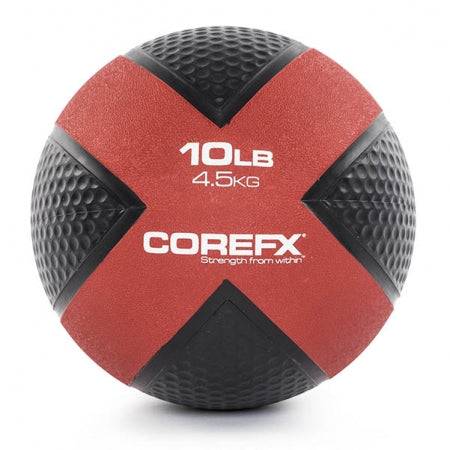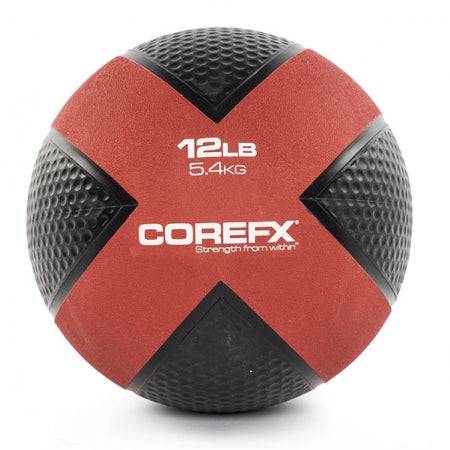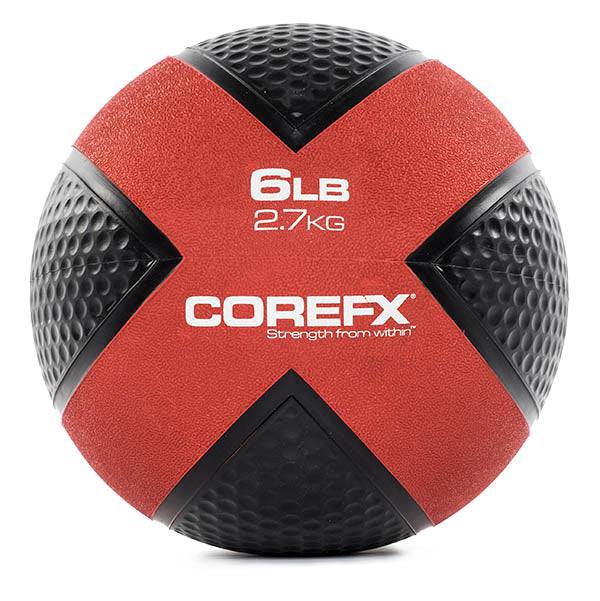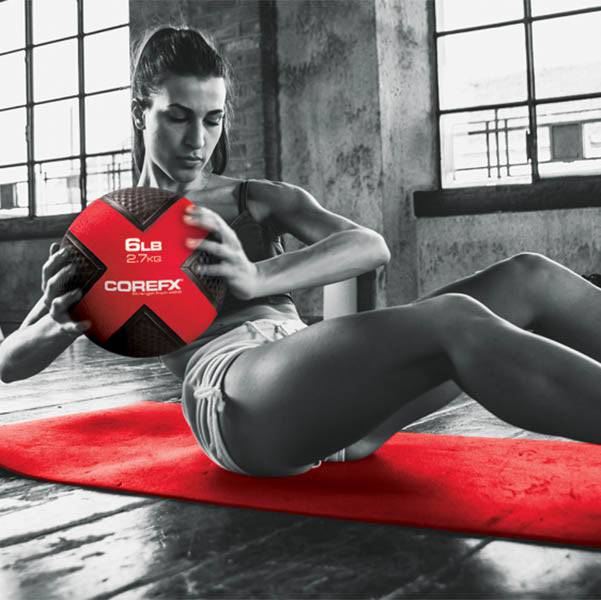 COREFX | Medicine Ball
In stock
Pickup available at XTC Fitness Inc.
Usually ready in 1 hour
COREFX | Medicine Ball
6LB
XTC Fitness Inc.
Pickup available, usually ready in 1 hour
2222 South Sheridan Way
Unit 112
Mississauga ON L5J 2M4
Canada
+18889823481
The COREFX Medicine Ball has a dual surface texture, designed for maximum grip and control. The COREFX Medicine Ball is a great conditioning and strength training tool that can be used in multiple exercises.
Durable Construction: The air-filled Medicine Ball is made of a durable rubber casting that is burst-resistant and delivers twice the bounce than other brands.
Six Weight Options: Whether you're a beginner or a seasoned athlete, there's a weighted exercise ball that's right for you. Available in weights; 6lbs, 8lbs, 10lbs, 12lbs, 15lbs, 20lbs.
Dual-Surface Textures Ensure a Non-Slip Grip: This seemingly simple training tool is jacked with technology. Designed with a rubber textured pattern on the black surface and a marble texture on the remaining of the ball. This maximum grip pattern provides you with exceptional control, while the seamless design creates a consistent reactive bounce. Ensuring safe and secure grip whether holding it with bare hands or weight-training gloves. Better control means improved performance during workouts.
Pack More Power Into Your Workout: Offers unlimited variations to basic moves such as squats, shoulder presses, push-ups, lunges, chest tosses, jumps, and deadlifts. Offering a combination of weight training with speed of movement to build explosive strength and endurance into your workout to develop core strength, balance and coordination.
Great For Group Training or Conditioning One-on-One: Use the medicine ball independently, with a partner, or a small group of friends as you focus on your athletic goals. Use this in HIIT training exercise, circuit training, or for multi-planar movements, and full body performance training.
Dimensions: 9 x 9 x 9 in
Size: 6LB, 8LB, 10LB, 12LB, 15LB, 20LB
1 year
This warranty covers damage due to imperfections in the manufacturing process. This warranty does not cover wear due to regular use or abuse of products.
If the purchased product has been altered in any way, the warranty is void.
Simple yet Effective
Whether you're looking for a low-impact workout or want to add some resistance to your other training, this Medicine Ball is an excellent choice. It's the ideal complement to your other fitness routines and offers an effective way to tone and build core strength.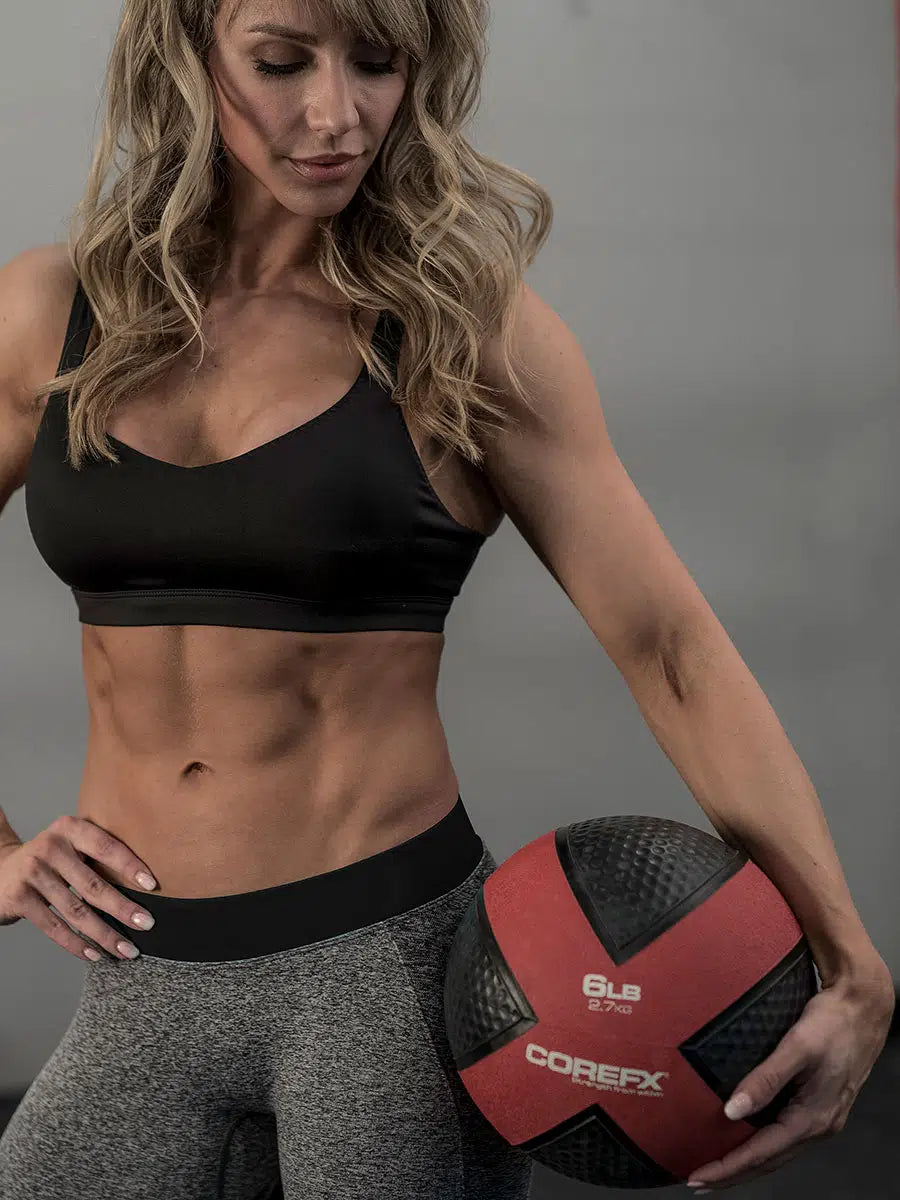 Sweat-resistant surface
Even your most grueling exercises shouldn't leave you with pained hands. The Medicine Ball features a non-slip rubber, textured pattern finish for superior grip! No need for chalk or weight lifting gloves for an efficient workout with this handheld exercise ball.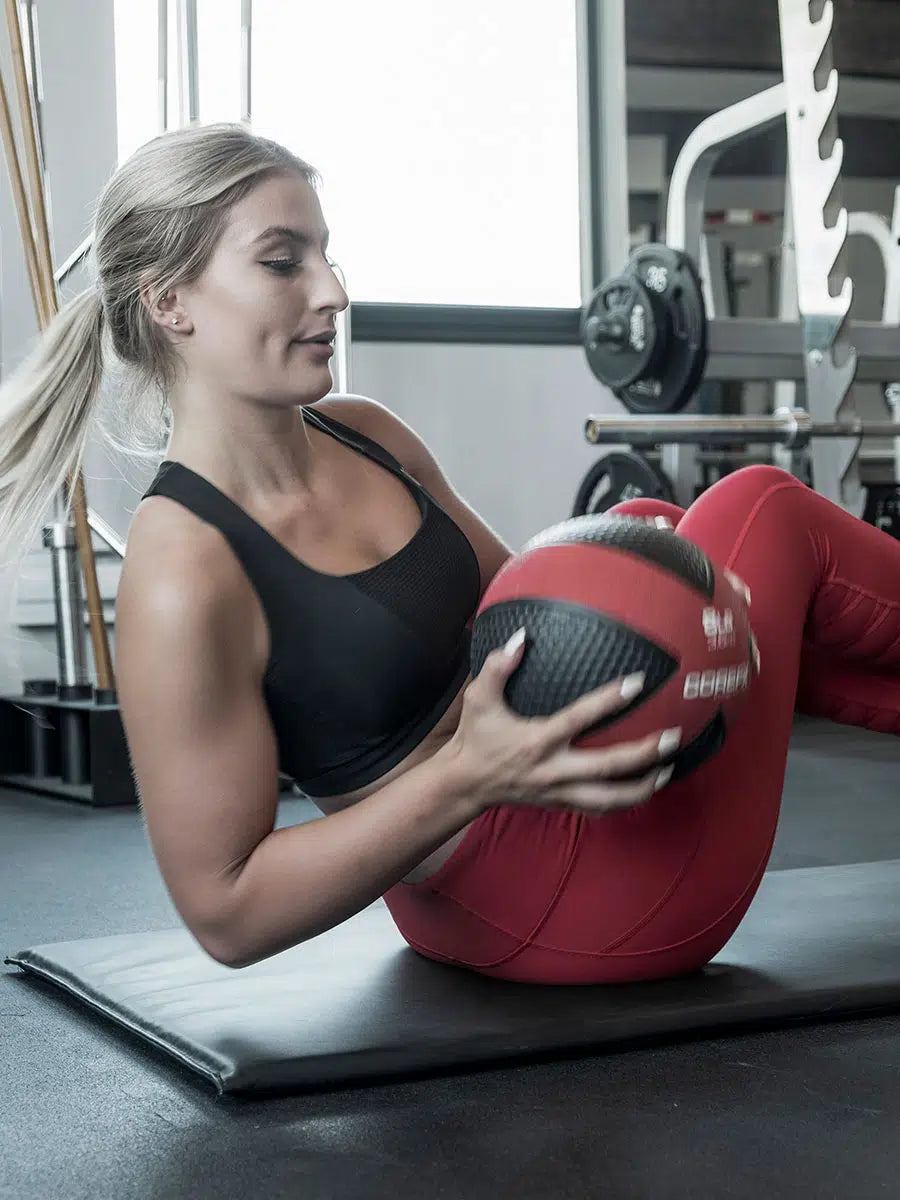 Superior Alternative
An innovative change in free weight training, this Medicine Ball resists all impacts for safer, more effective workouts. It provides optimal bounce and heaviness to your regimen and features an exclusive bounce resistance, allowing you to increase endurance, coordination, muscle strength, and core stability.