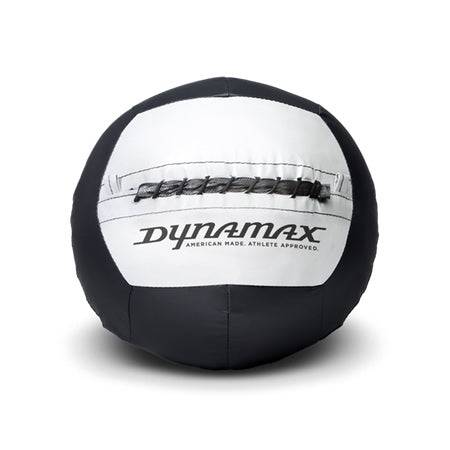 Dynamax | Medicine Balls - Standard - Black/Grey
Only 3 units left
Pickup available at XTC Fitness Inc.
Usually ready in 1 hour
Dynamax | Medicine Balls - Standard - Black/Grey
10LB
XTC Fitness Inc.
Pickup available, usually ready in 1 hour
2222 South Sheridan Way
Unit 112
Mississauga ON L5J 2M4
Canada
+18889823481
All balls are 14″ in diameter, impact absorbing, moisture resistant, and are made from 70% post-consumer recycled materials. The standard ball comes in a black and grey casing. The design and construction of the Dynamax balls ensures that they will remain stable and balanced.
The original and the best. Dynamax medicine balls have been the athlete's choice for almost 40 years due to their superior durability, craftsmanship, and performance. Dynamax is a an industry-leading company that has created one of the best Medicine Ball in the world!
There are over 35 exercises you can do with your Dynamax Medicine Ball.
For a range of intense workouts
you can try with your Dynamax Medicine Ball;
click here
Diameter: 14"
Closure: Double Stitched
Material: Heavy-duty Vinyl Exterior, Recycled Material Interior
Made in the USA
Color customization is available upon request. Additional charges may apply. Minimum quantity is required for the purchase. For more information please visit the XTC Fitness Contact Page
All Dynamax balls carry a 2-year warranty. Dynamax stands behind their products and are confident you'll love them too.
Can I use my Dynamax Medicine Ball as a slam ball?
It's a question we get asked a lot. One of the conventional, commonly-performed, and even traditional, exercises to perform with a medicine ball is a slam. However, we strongly encourage users to not slam their Dynamax Medicine Balls on the floor.
Dynamax created their medicine balls a little bit different from the norm – with nature to not injure hands. Slamming your Dynamax Medicine Ball (even the Elite and Elite 'MMA' ranges) causes material alteration, which can potentially damage the balls infrastructure and ultimately misshapen the ball. It's now part of where slamming a Dynamax Medicine Ball can affect (and even void) your warranty.
Patrick Mahomes
Trusted by Professionals
Coaches Bruce Evans and Jim Cawley founded Dynamax in 1985 after being unable to find a medicine ball that met their needs. One that was tough enough to hold up during high-impact training, but soft enough not to not damage walls or hurt training partners' hands.
Today, Dynamax medicine balls remain the #1 choice of professional and collegiate coaches and athletes, becoming the go-to medicine ball for over 90% of NFL, NBA, NHL, and MLB teams. Best-in-class Dynamax products have always been proudly Made in the USA, manufactured using 70% post-consumer materials. Great for people, great for the environment.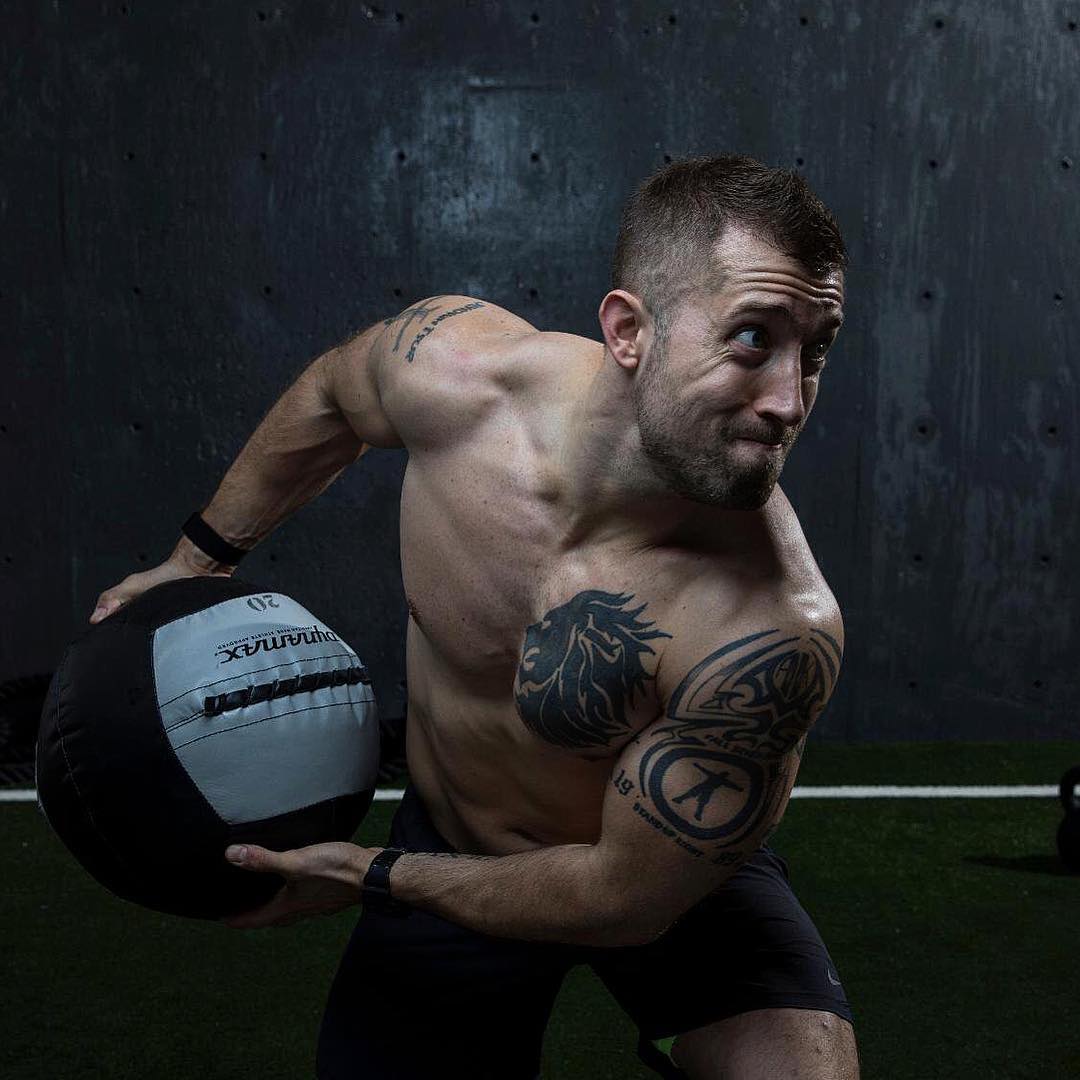 How to Use Medicine Balls?
Designed to absorb high-velocity impact, all Dynamax Medicine Balls are crafted with user-friendly materials that provide a great bounce-back off floors and walls. Whether you prefer to train alone or with a partner, we're on a mission to prove that medicine ball workouts work just as well at home as they do in the gym. We've put together a series of clips to show you how to do some moves. From halo chops to hamstring curls, these drills will help you get the most out of your medicine ball. Take a look at our workout videos now to get started.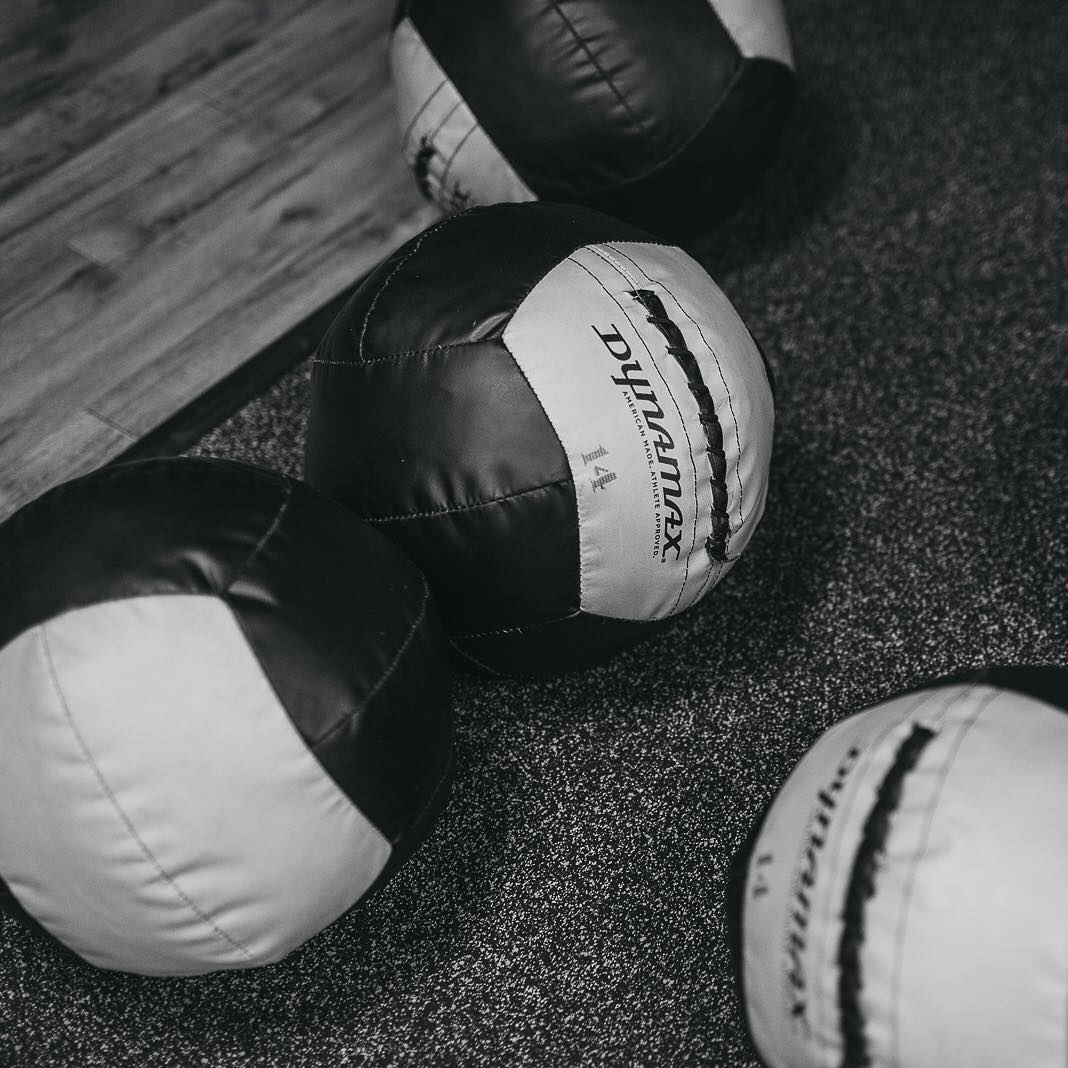 What Weight Should I Choose?
Each standard medicine ball is 14 inches in diameter, but you can choose different weights. The Standard Medicine Ball is available with weights from 4Ib – 30Ib. Finding the right weight for the job depends on the main training exercises. It's recommended that you choose a weight heavy enough to feel resistance without being too restrictive on your movement. You want to enjoy smooth motion but help your muscles build-up their strength.
| | |
| --- | --- |
| SKU | DM-STAND-WEIGHT |
| Diameter | 14" |
| Color | Black/Grey |
| Closure | Double Stitched  |
| Color Customization | Available by Request. Additional Charges May Apply |
| Material | Heavy-duty Vinyl Exterior, Recycled Material Interior |
| Made In | USA |
| Warranty | 2-Year |