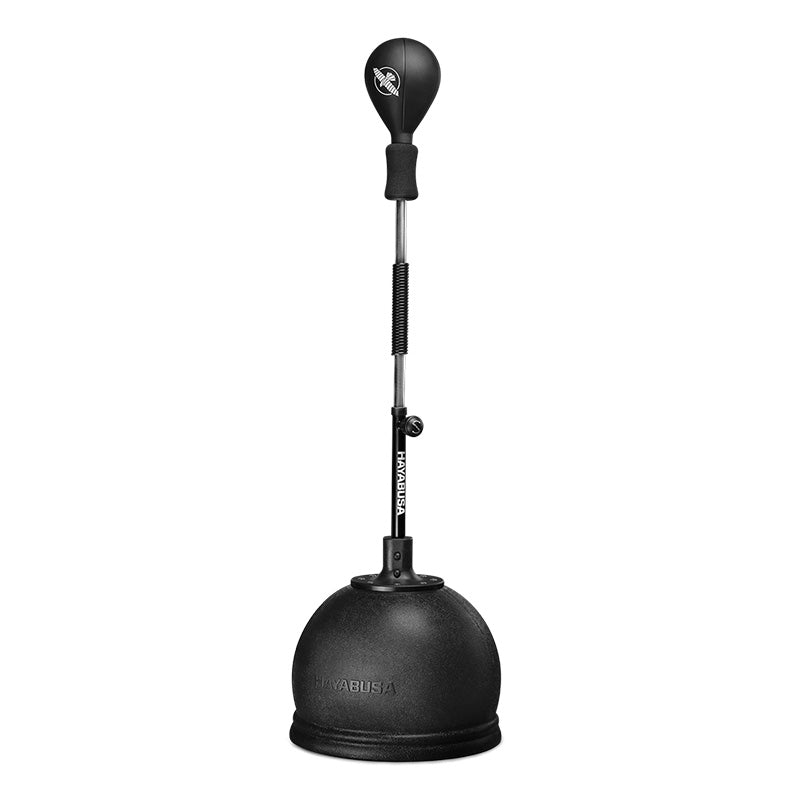 Hayabusa | Cobra Reflex Bag
This item is available online as a special order.
The Hayabusa Cobra Reflex Bag sharpens your reflexes with a rapid recoil spring that helps you develop punch speed, accuracy, and defensive maneuverability. The heavyweight base keeps the cobra bag securely in place as it swings and recoils up to 90° for honing rhythm and head movement. Perfect for all boxers, martial artists, and fighters of all skill levels.
High tension steel spring swings and recoils at rapid speed
Ultra-sturdy base tank holds water/sand for heavyweight stability
Perfect density rebound ball delivers excellent feedback with a satisfying pop on impact
Easily adjustable height simulates different opponent sizes
Compact design for a small footprint in any home gym
Designed to be used with boxing gloves or just with hand wraps
Adjustable height: 61.4-70.9in (156-180cm) 
Rebound ball size: 7.3in width, 9.8in height (18.5 x 25 cm)
Base dimensions: Diameter: 19.7in (50cm) Height: 14.6in (37cm)
Weight: Base tank with water is about 128Lbs (58 kg)
*Does not include sand/water.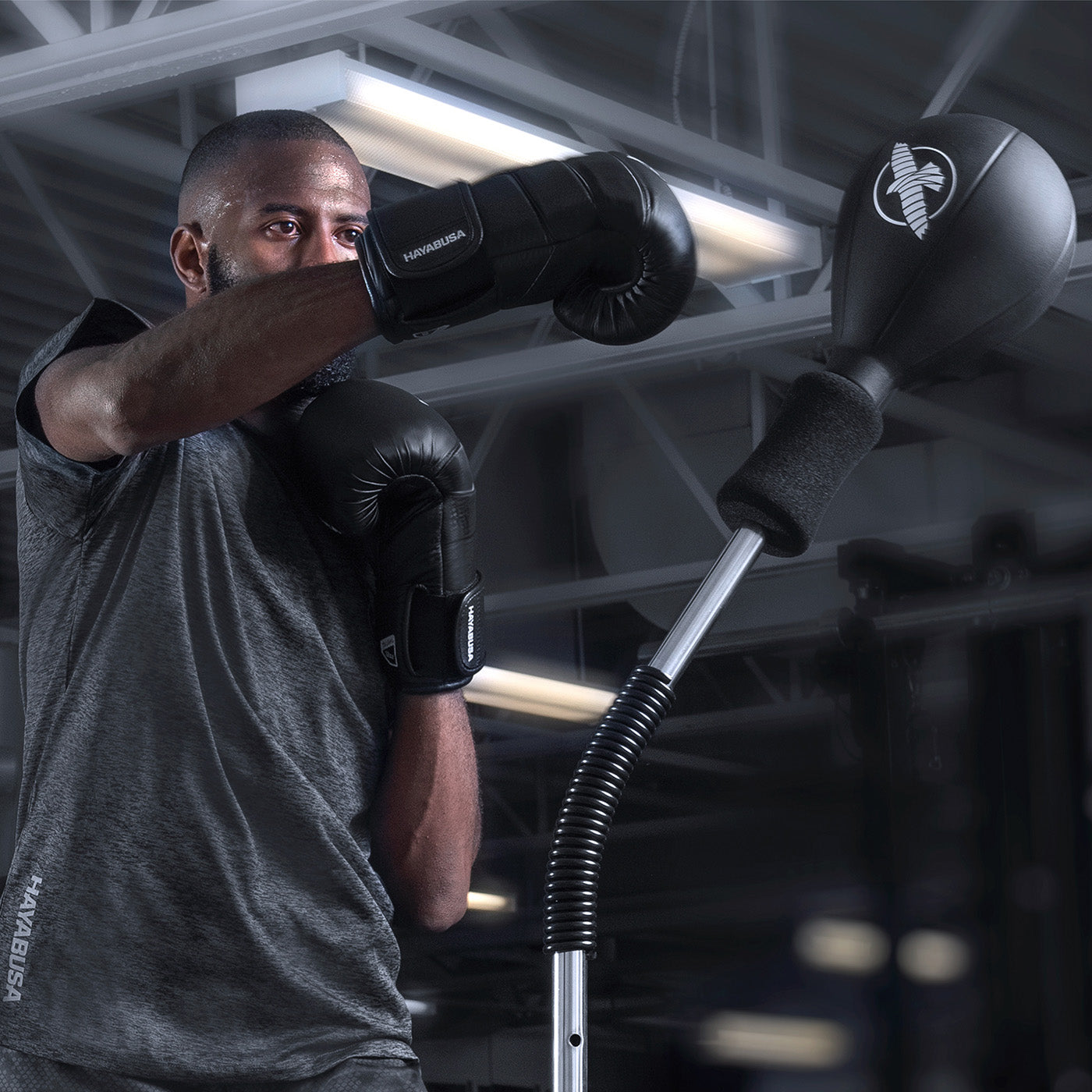 Razor-Sharp Reflexes
Training with a cobra bag is one of the quickest ways to develop your hand-eye coordination for martial arts. The swinging rebound ball is excellent for improving fight reflexes, like speed, accuracy, rhythm and timing.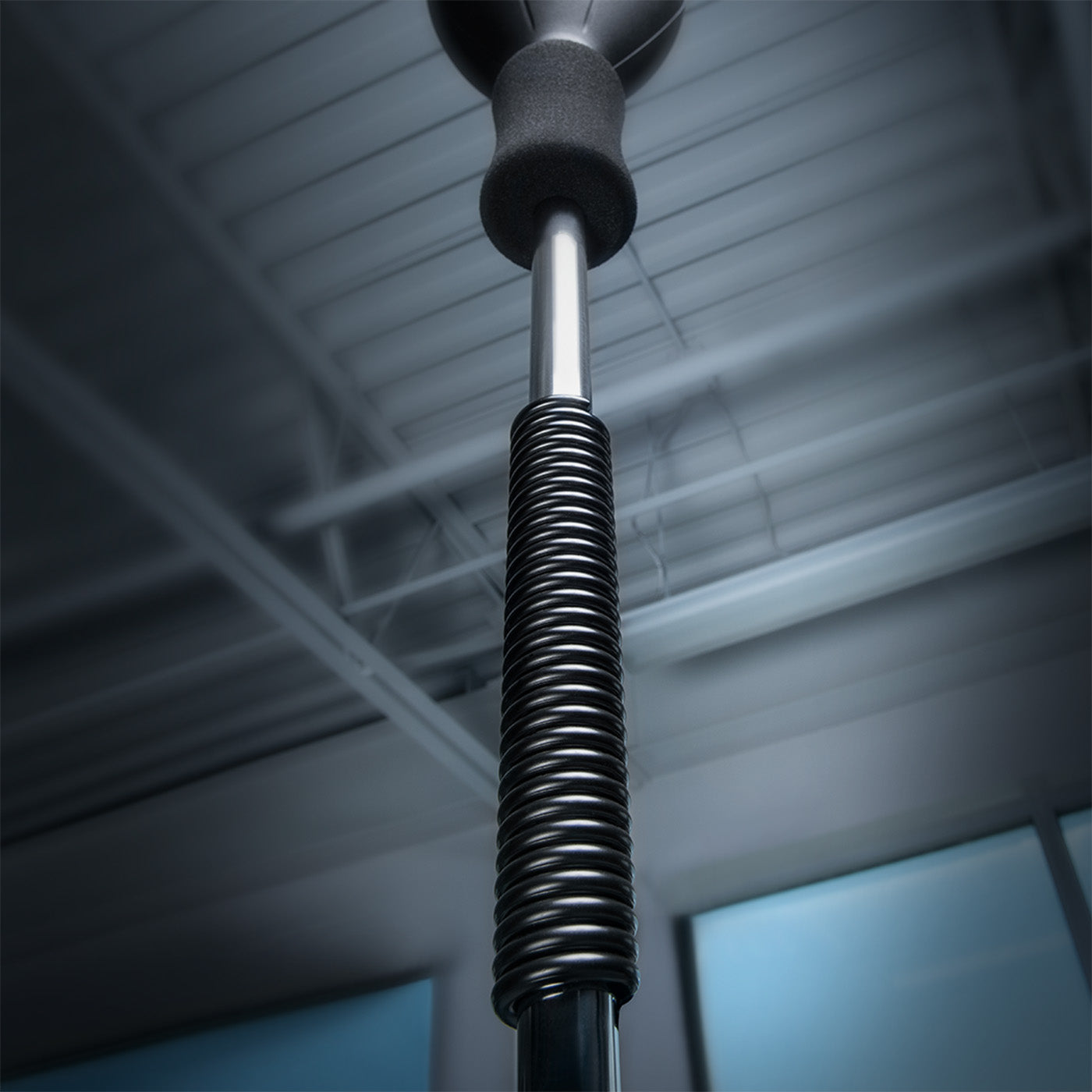 Rapid Recoil Spring
The high-tension spring swings and recoils at rapid speeds, allowing you to vastly improve your defensive footwork and head movement, all without a partner.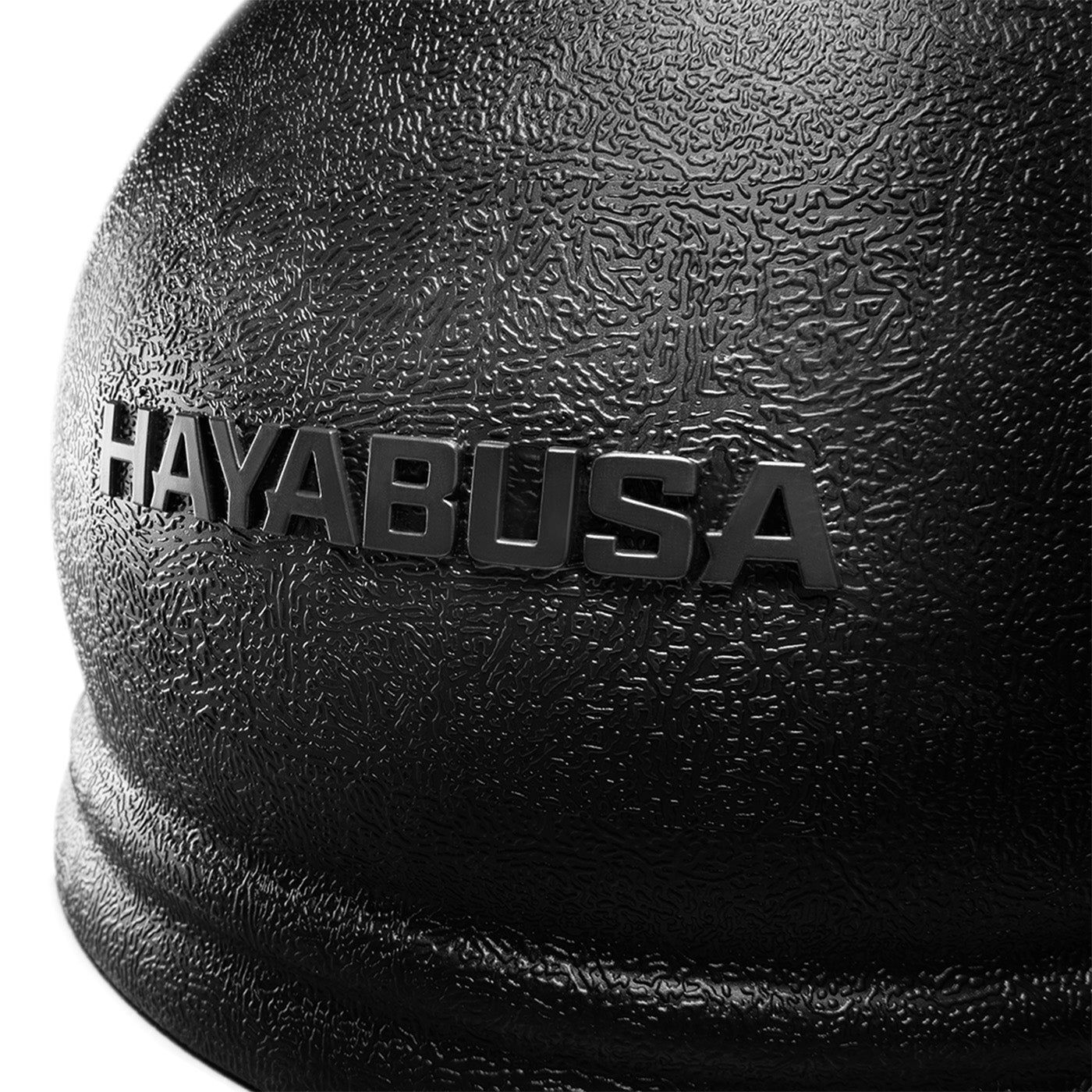 Sturdy & Adjustable
Adjust the height to your needs or adjust to simulate different opponent sizes, with its sturdy design and heavyweight base this cobra bag won't move when you train.