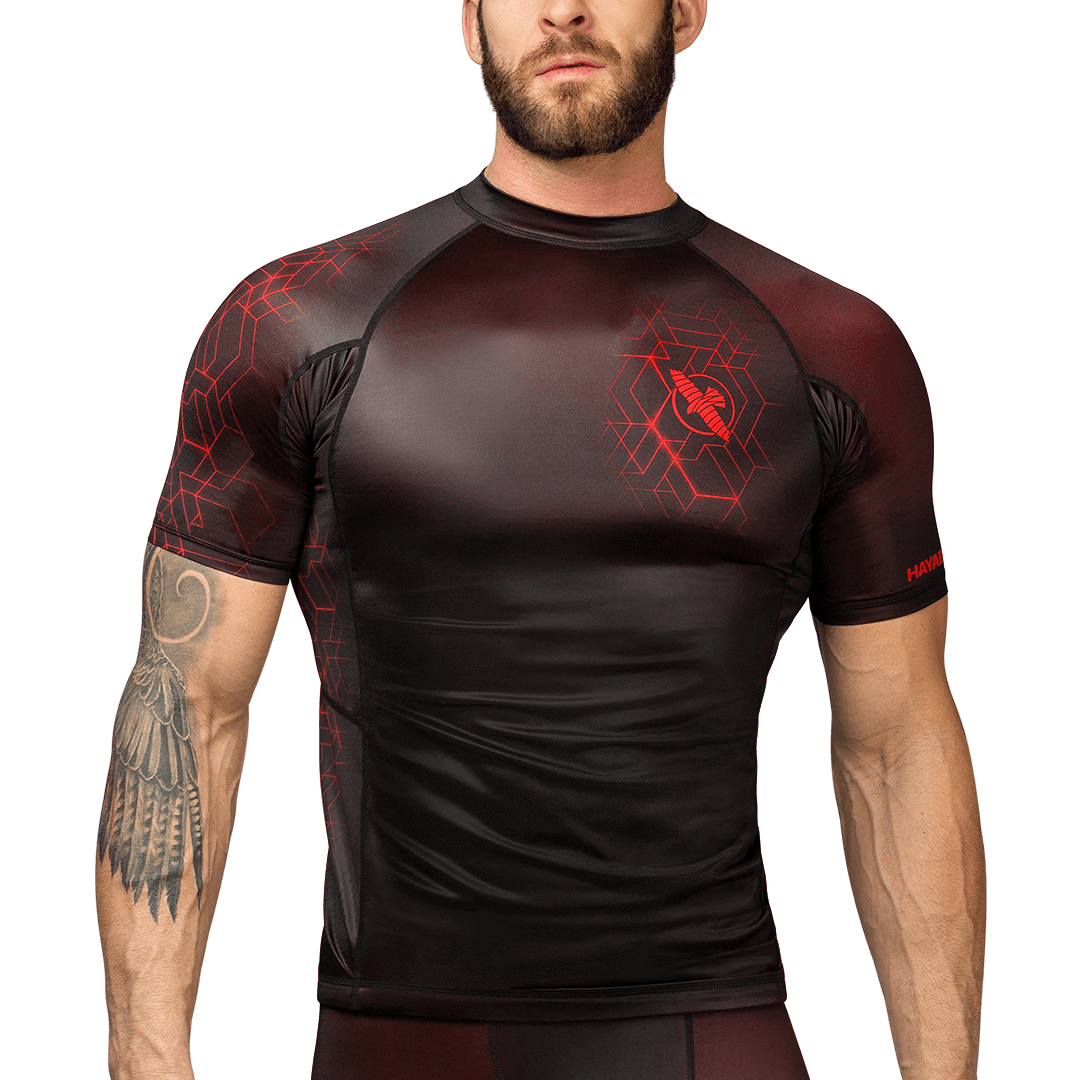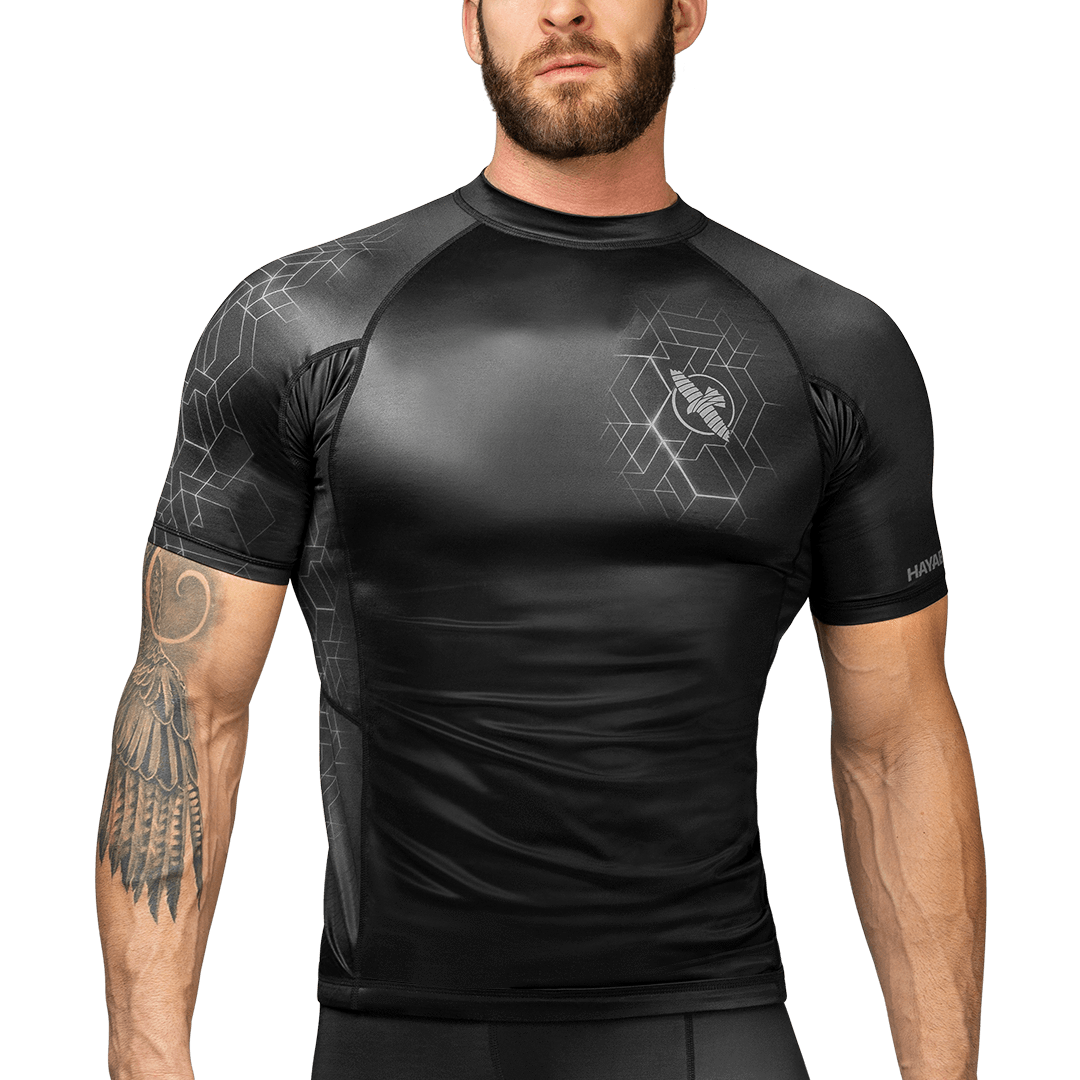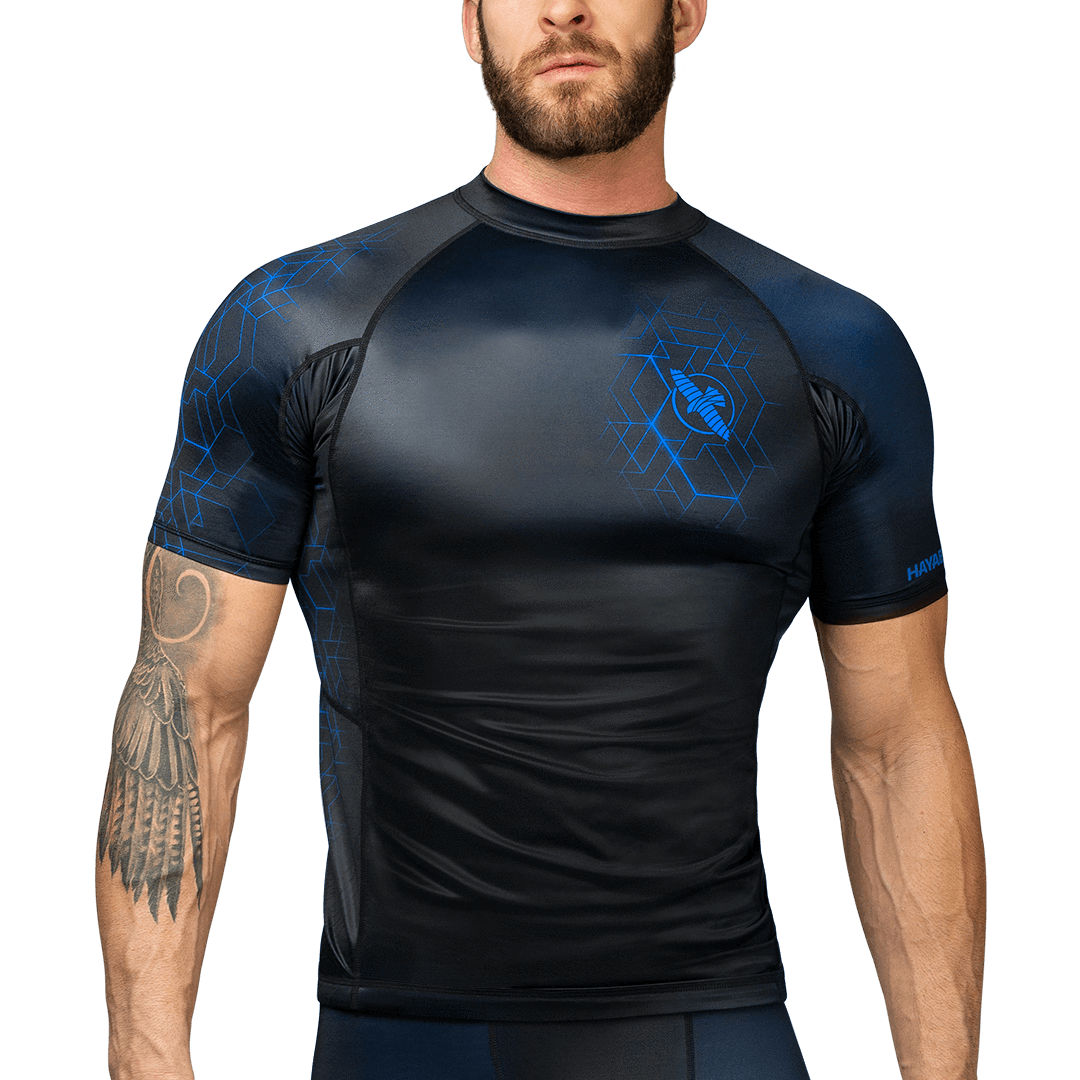 Hayabusa | Geo Short Sleeve Rash Guard
Bring your Jiu Jitsu game to a new dimension with Geo.
The Geo Short Sleeve Rash Guard conforms to your body and fits like a second skin. Comfortable from the moment you put it on, this rash guard helps to regulate body temperature by keeping you dry during strenuous training. Its geometric design symbolizes the calculated measurements and analytical decisions Jiu Jitsu demands of you every time you roll. Made with performance fabric that shields you from the mats and stays locked in place with a silicone waistband.