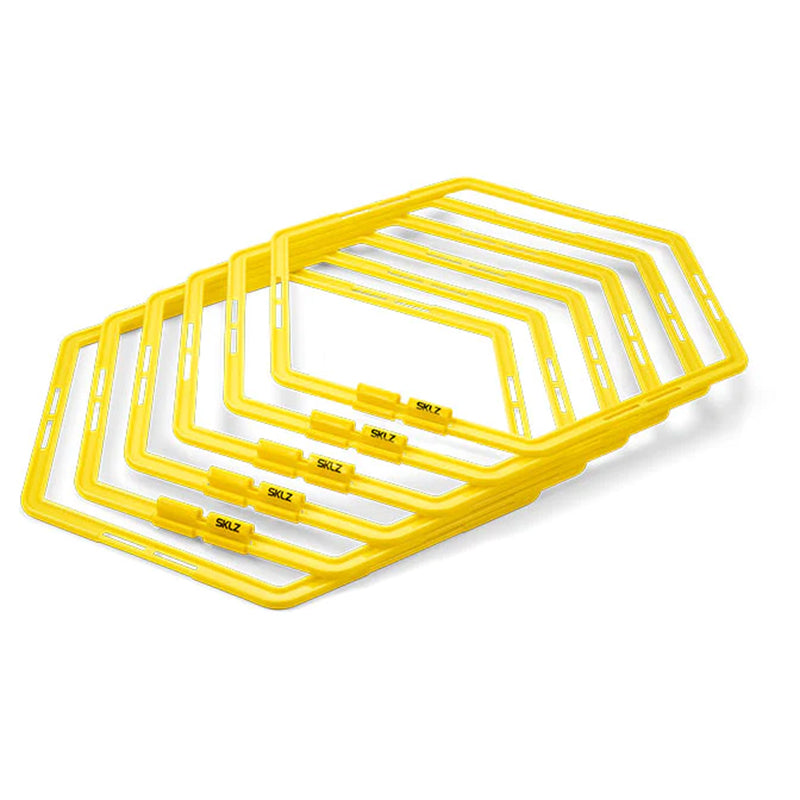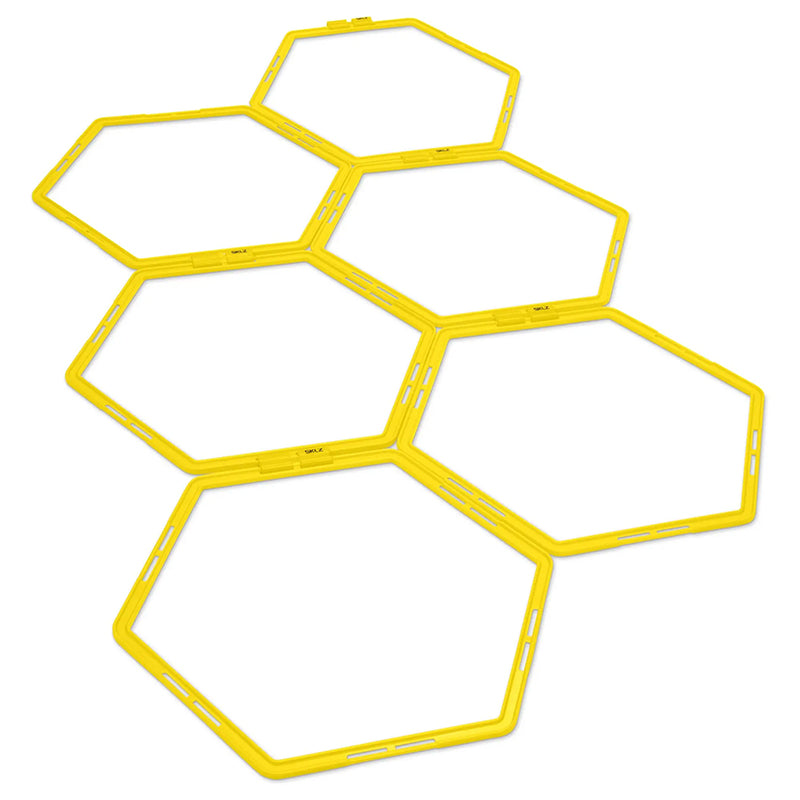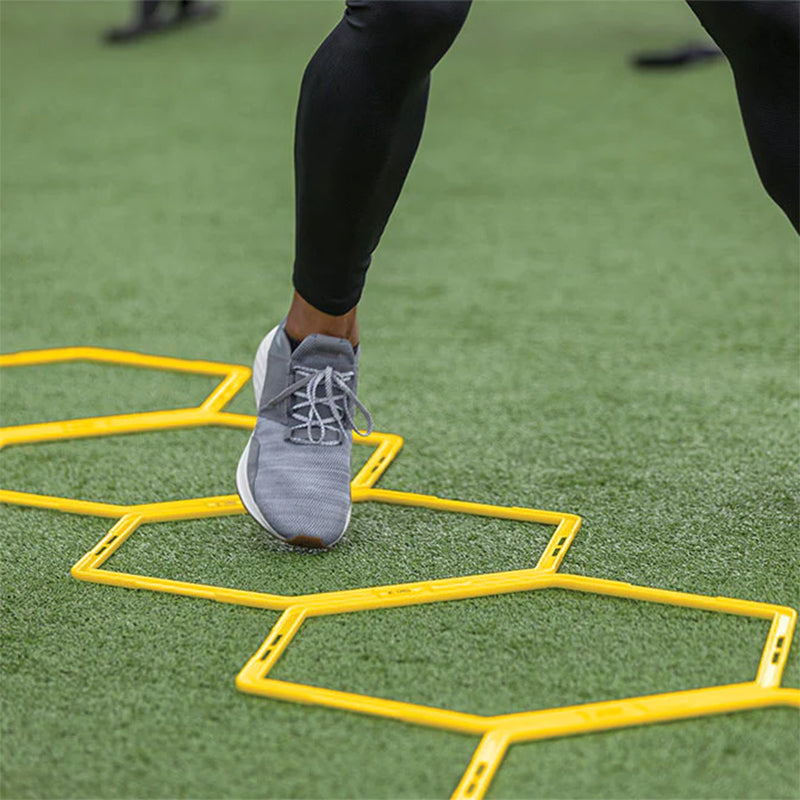 SKLZ | Speed Web
This item is available online as a special order.
The Speed Web was designed to improve footwork, agility, and explosive movements with six customizable hexagonal rings. Configure the web in a variety of speed ladder patterns, or hurdles with easy to connect clips. Their durable build can be used on most surfaces, including grass, turf and tracks. Its compact size lets you fold up and store anywhere.
Improve footwork, agility and explosive movement in game like patterns
Hexagonal rings with easy connect clips for customizable training layouts
Rings can be used as a speed ladder or stand up together to create a hurdle
Durable build to use on any surface, including grass, turf and tracks
Set includes 6 hexagonal rings and 6 connect clips
Item Dimensions: 2.76 in wide x 19.69 in height x 22.36 in length
Weight: 2.68 lbs
Sport Type: Athletic Training
Training Type: Agility, Speed
Style Type: Adjustable
Role/Position: Coach
1 Year Warranty
This warranty does not cover damages resulting from:
accident
misuse
abuse
anticipated wear
lost merchandise or
damage from the elements
Do not leave products outside, as prolonged exposure to sun and rain will degrade them. Damage due to weather exposure is not covered under warranty. This warranty is valid in Canada only. Proof of purchase is required for warranty coverage.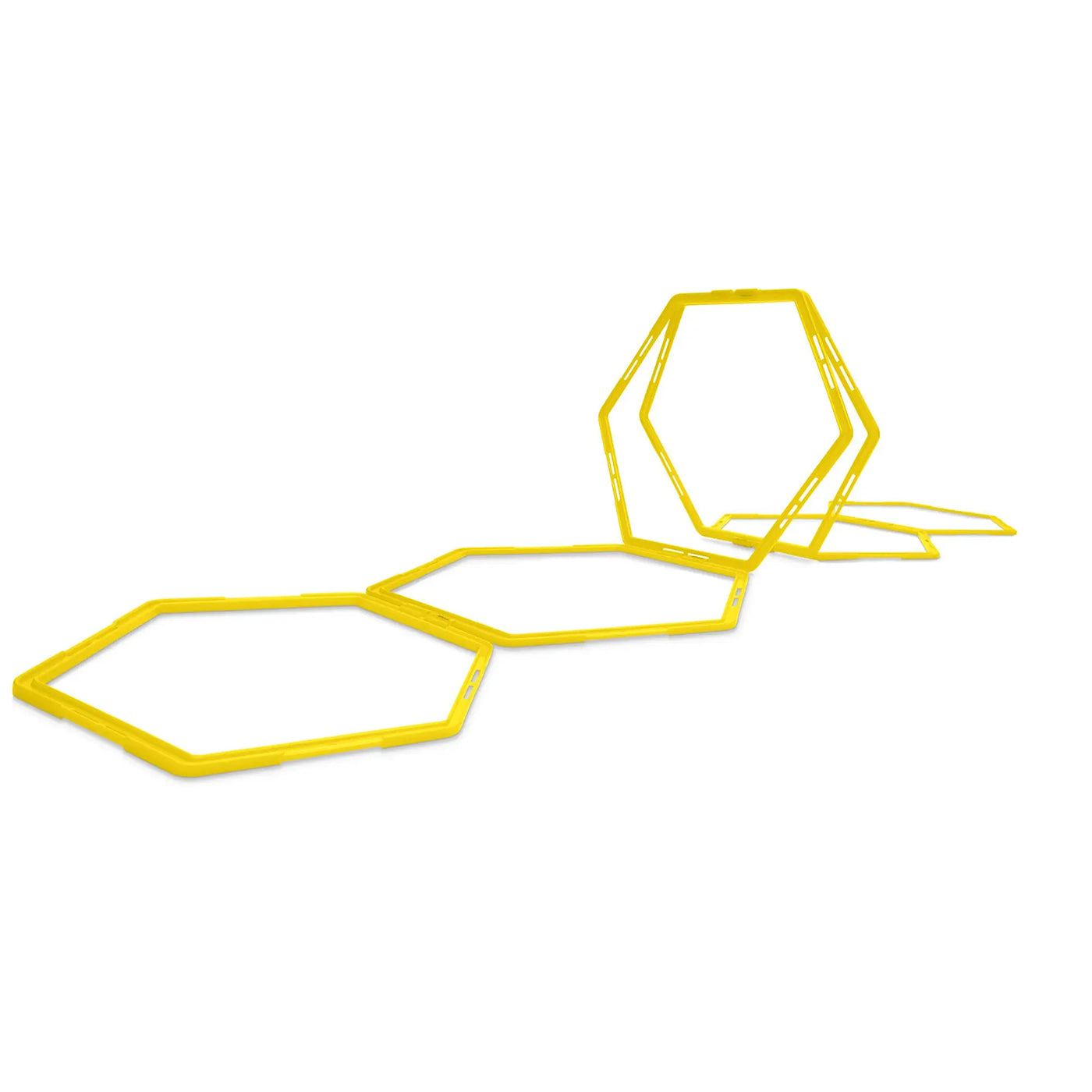 Customizable patterns
The Speed Web has six hexagon shaped agility rings with connectors to create various forms of a speed ladder. Attach them together, leave them separate, or stand them up in twos and create a small hurdle for quick training.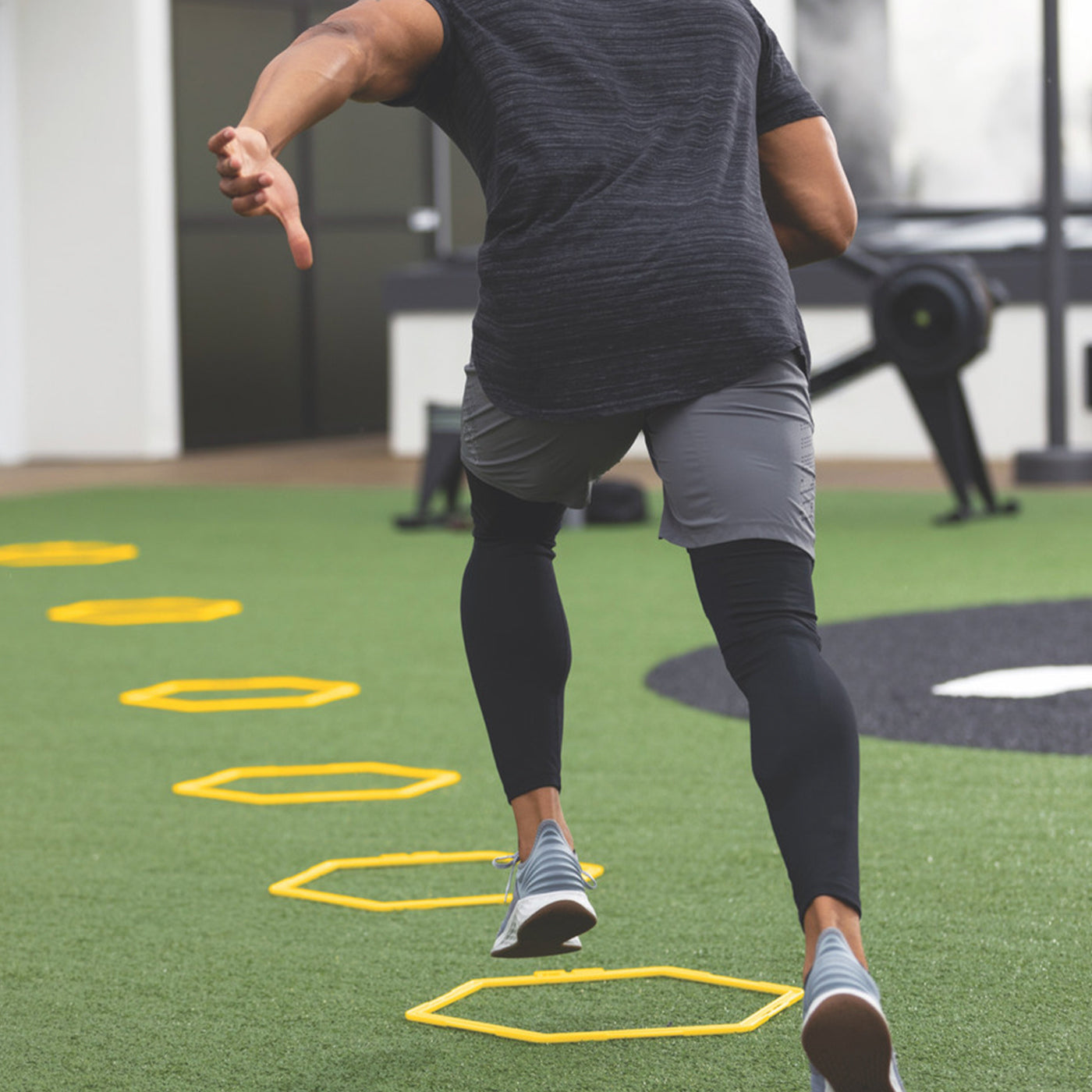 Improve Agility
Use the hexagons to train agility, footwork, and explosive movements in game like patterns. Designed to help work on speed and create better habits for a variety of sports. Improve your footwork and improve your games.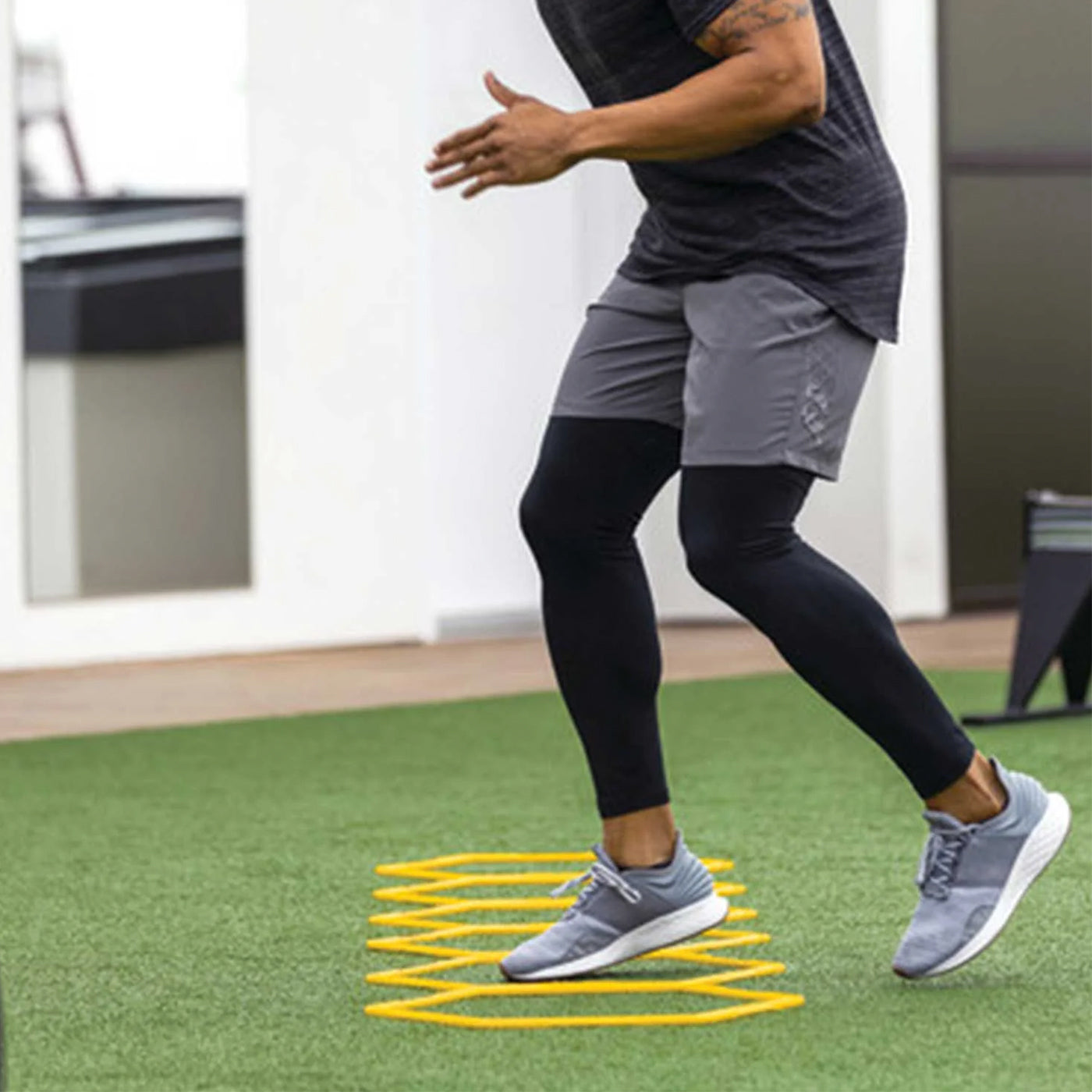 Compact design
Easy to carry to practice, store in your car, or keep in your garage with their compact design. Included connect clips make them easy to connect together and stay attached when using or storing. Durable enough to use on any surface including, grass, tracks, and courts.
The advantages of the Speed Web