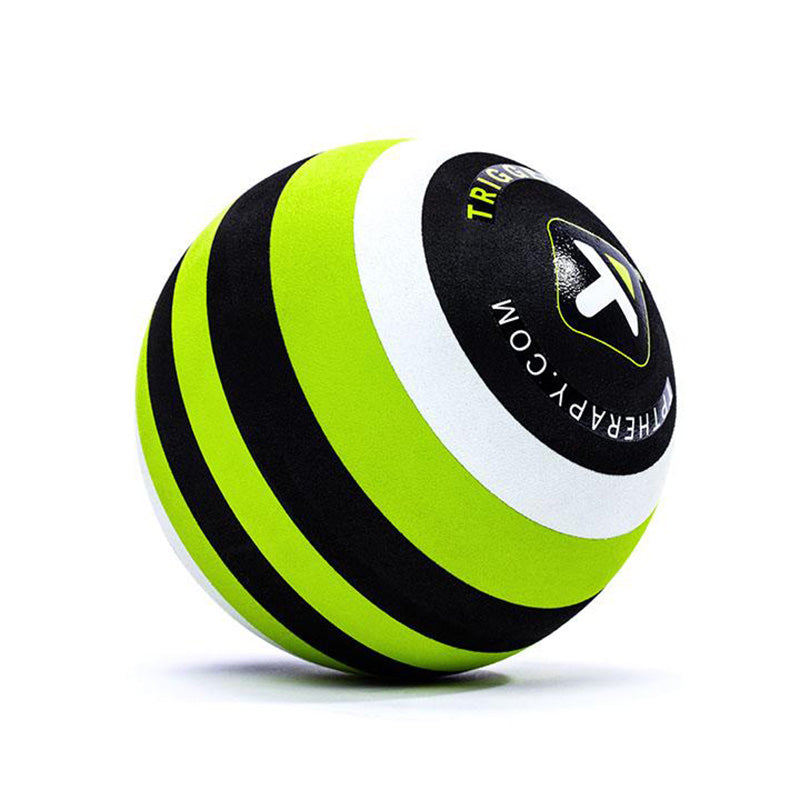 TriggerPoint | Massage Ball - MB5
Only 3 units left
Pickup available at XTC Fitness Inc.
Usually ready in 1 hour
TriggerPoint | Massage Ball - MB5
XTC Fitness Inc.
Pickup available, usually ready in 1 hour
2222 South Sheridan Way
Unit 112
Mississauga ON L5J 2M4
Canada
+18889823481
The MB5® Massage Ball replicates the pressure of a massage therapist's elbow to relieve tightness and restore movement in hard to reach muscles like the glutes, hips, and shoulders. The 5-inch diameter elevates the body to target and release muscle tension for increased range of motion.
Ideal for relieving tightness and restoring movement and mobility throughout the entire body
Encourages blood and oxygen flow to enhance overall movement, range of motion and performance
Foam surface is easier to clean and more hygienic than cloth
5-inch diameter, 5.8 ounces
Item Dimensions: 5 in wide x 5 in height x 5 in depth
Weight: 0.36 lbs
Weight Capacity: 570 lbs
Body Part: Hips and Glutes, Neck and Shoulder, Upper Back and Chest, Middle Back, Lower Back, Upper Leg, Arm
Condition: DOMS (Delayed Onset Soreness), Forearm / Bicep Tendonitis, Lower Back / Lumbar Pain, Piriformis Syndrome, Rotator Cuff Pain, Runner's Knee, Sciatica, Shin Splints, Tennis, Golf, Pitcher Elbow
1 Year Warranty
Please note that natural wear and tear is not covered under warranty.
Industry leading in Manual muscle recovery
TriggerPoint design and develop innovative massage therapy tools that mimic the touch of a therapist's hands, so people of all ages, sizes, and athletic ability can feel their best wherever they are. Guided by a passion for improving personal wellness, TriggerPoint has successfully become one of the leaders in at-home massage tools in the athletic, healthcare, and personal wellness markets.
Adding TriggerPoint into your daily routine, can enhance performance, speed up recovery time, and prevent injuries to unlock your body's inner strength.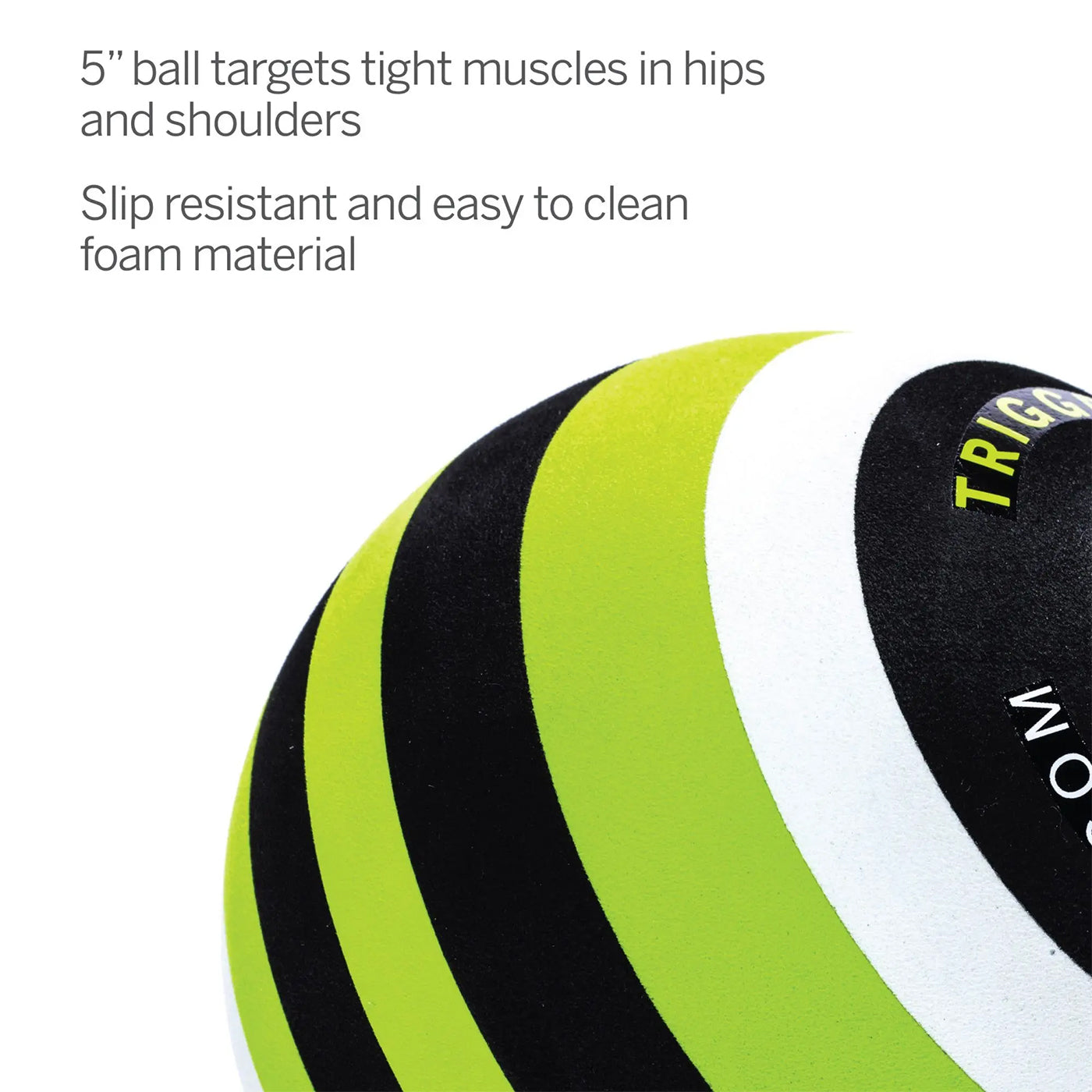 A design unlike anything else
The patented multi-density foam provides a deep-tissue massage to improve circulation, loosen tight muscles, and increase mobility that cannot be replicated by the competition. Recommended by leading doctors, chiropractors, and physical therapists, the MB5 is the ideal tool for relieving pain and tension to give you the recovery needed to get you back to your workouts.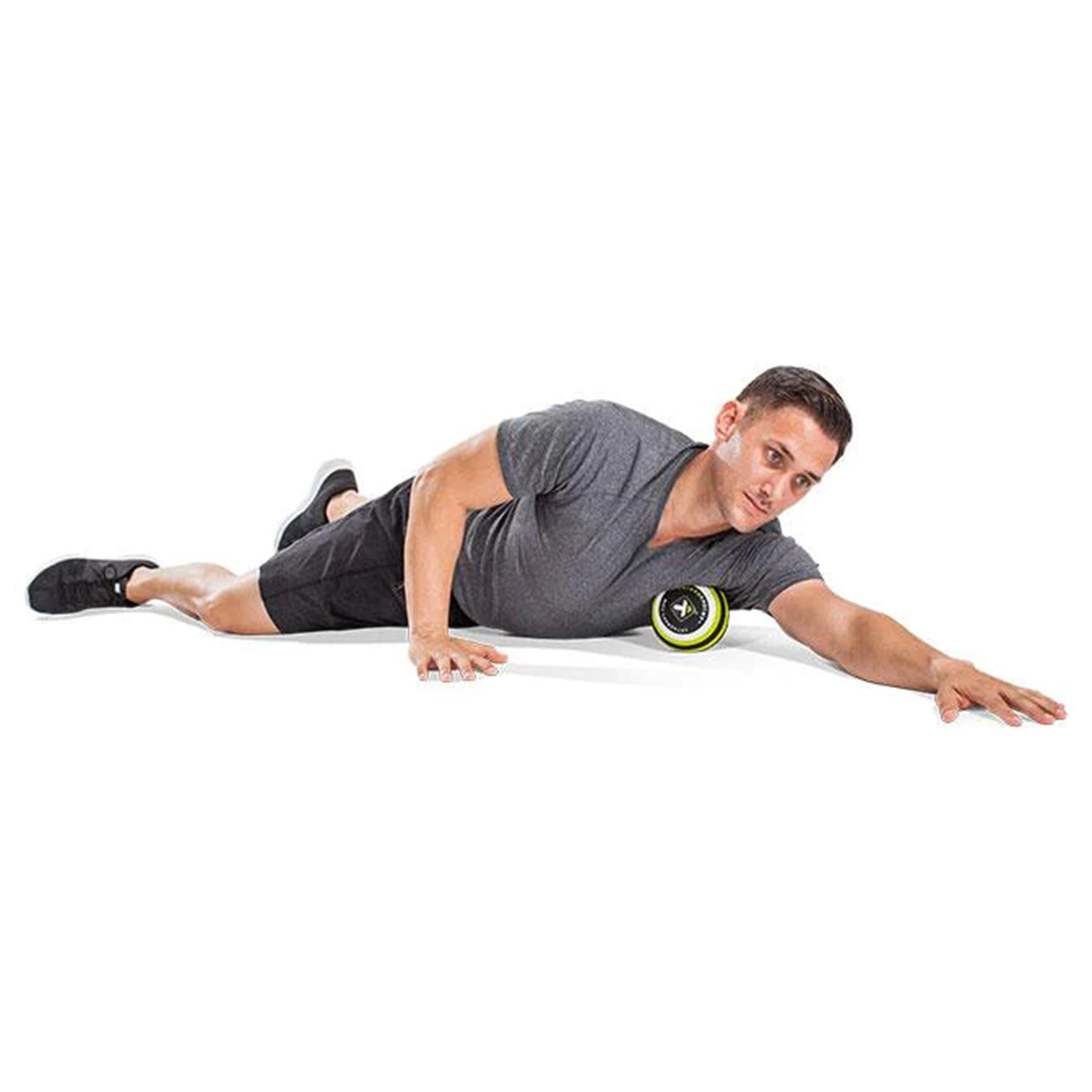 More Bigger, More Bold
Self-massage therapy balls provide relief to tight and sore muscles, especially in hard to reach areas. Massage balls help target tightness in in shoulders, traps and hips to relieve muscle pain and improve mobility. The compact and solid design at 5 inches, delivers precise relief in a condensed form, perfect for those seeking a mild, targeted massage.
Roll out those muscle knots