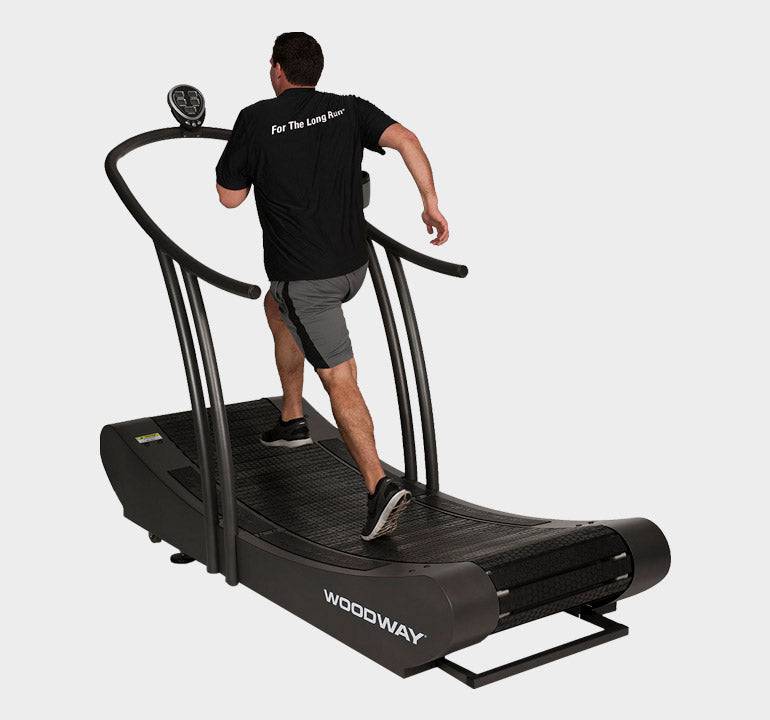 Woodway | Treadmill - Curve XL
Favored among many professional sports teams and training centers the Patented Curve XL treadmill features all the innovations and benefits of the standard Curve in an extra-large platform for the larger/lengthier athlete. With no motor or speed controls the Curve XL is great for small group and HIIT training making it easy for users to accelerate and decelerate quickly as well as get on and off the treadmill without slowing down
| | | | | |
| --- | --- | --- | --- | --- |
| USE | Frame | Drive,Belt, Motor | Parts | Labour |
| HOME | 15 Years | 5 Years | 5 Years | 3 Years |
| MEDICAL | 10 Years | 5 Years | 4 Years | 1 Years |
| COMMERCIAL | 10 Years | 5 Years | 3 Years | 1 Years |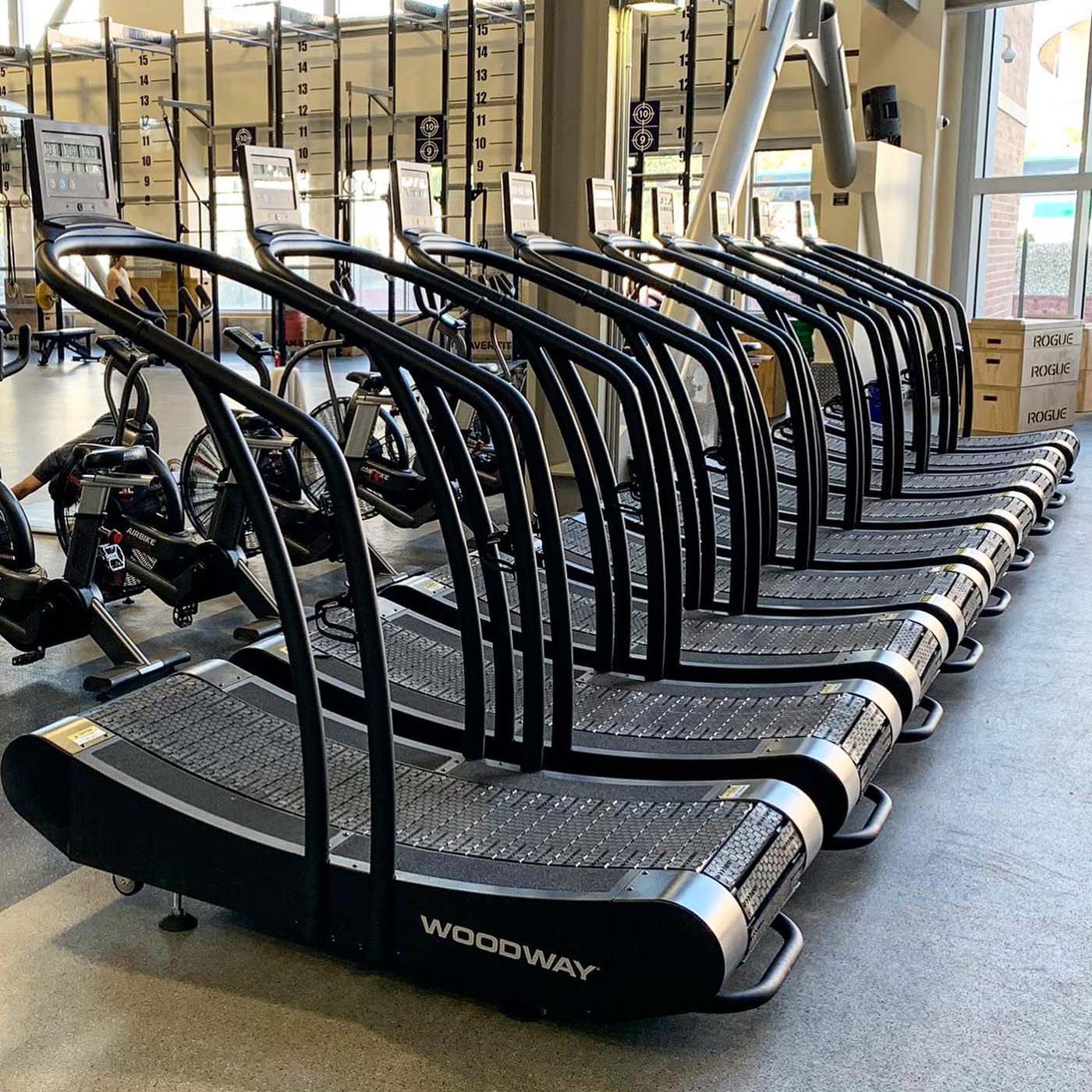 ATTRACT NEW MEMBERS WITH THE TRAINER
With unlimited mobility, the Curve Trainer allows the user to take full control of their workout allowing for easy transition between various speeds and tempo runs. Not in the mood to run? The Curve Trainer makes for a great walking platform while still providing all the direct benefits of running. Burn up to 30% more calories on this completely self-powered machine.
Resistance mode enables the user to choose between different levels of resistance facilitating HIIT exercises and performance techniques.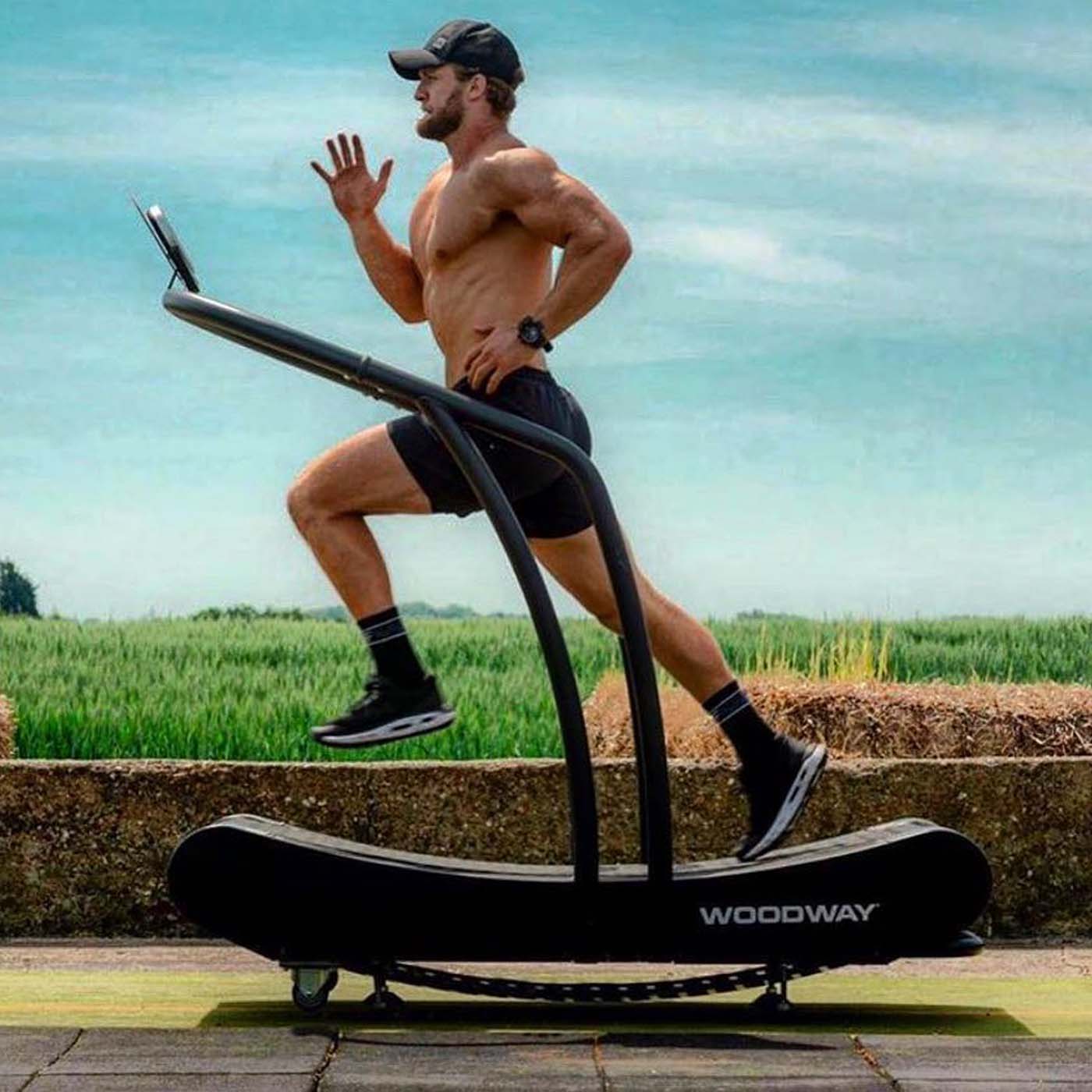 TOTALLY MANUAL – NO ELECTRICITY NEEDED
Unlike most conventional treadmills, the Woodway Curve Trainer requires zero electricity. No outlet, no electricity bill, no annoying cords. Enjoy a completely manual treadmill running experience without any electrical costs. The Curve Trainer operates when the user steps forward along the running surface, propelling the belt with their stride.
No need to push a button and wait for the treadmill to speed up. As a user takes longer strides up the curved belt, the speed increases, and as the user simply drifts back towards the rear, the speed decreases. The freedom runner has on the Curve Trainer makes this piece of equipment the ideal group training tool.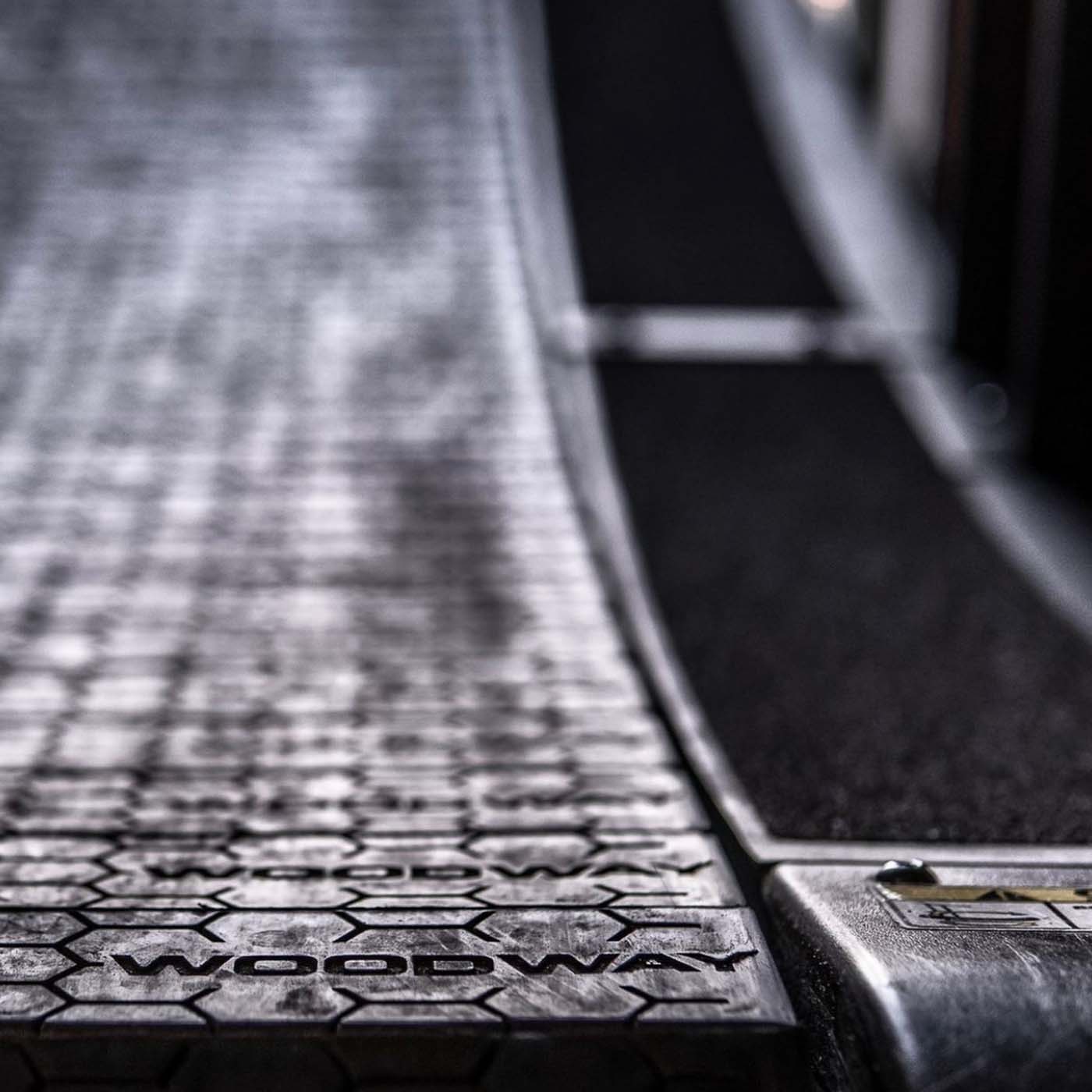 LOWER OVERALL COSTS
Many of the features that make WOODWAY treadmills more comfortable also make them more durable, resulting in less of a need for maintenance and/or replacement parts.
Unlike conventional treadmills with a conveyor belt style running surface, WOODWAY treadmills feature a patented running surface made up of vulcanized rubber. This allows our running surface to last for more than 150,000 miles, roughly ten times longer than the belt of an average treadmill.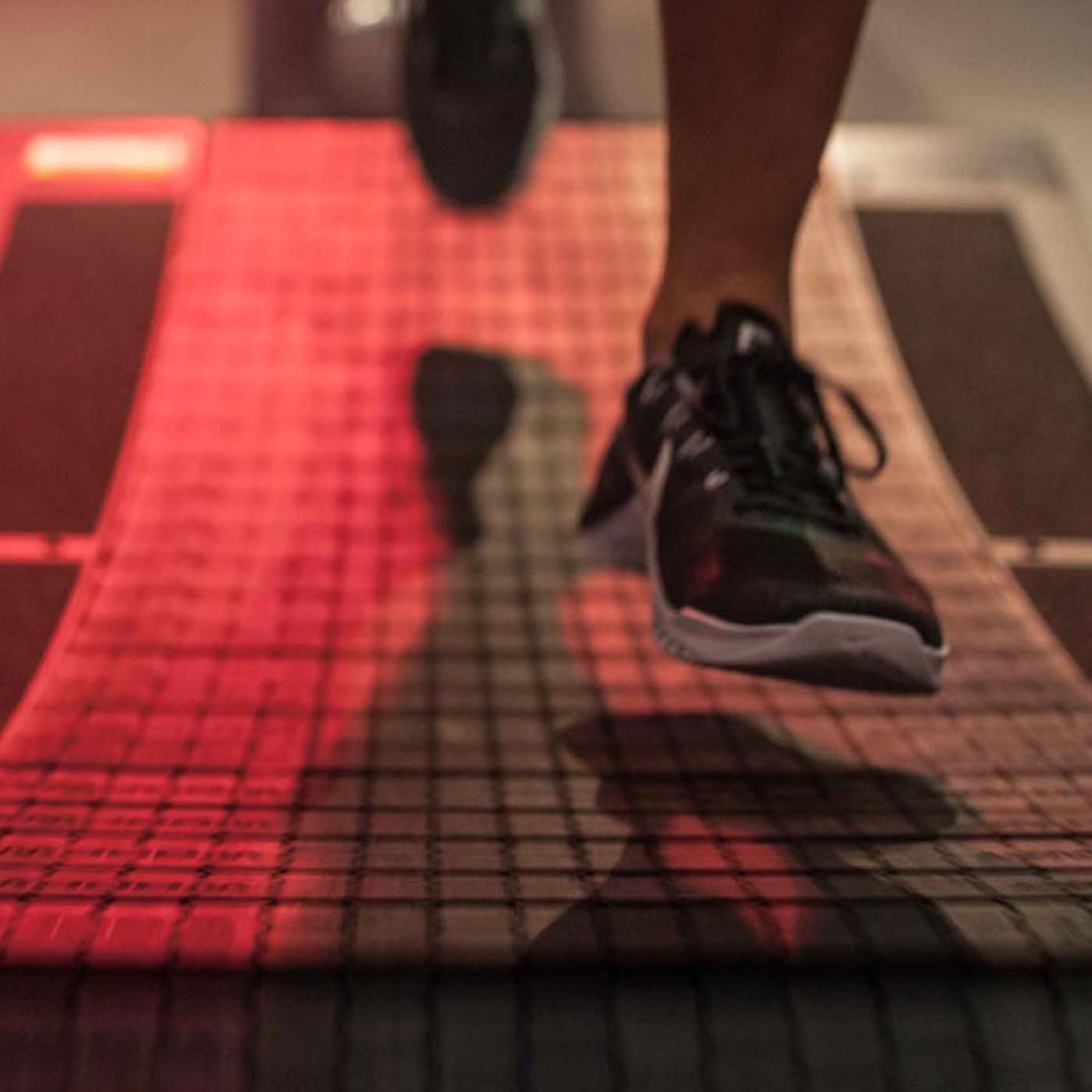 Shock Reducing Slat Belt Running Surface
Comprised of numerous individual shock absorbing slats that have been scientifically proven to reduce harmful shock to joints, muscles, and connective tissue, the running surfaces can absorb more than 150,000 miles of usage without a single belt change.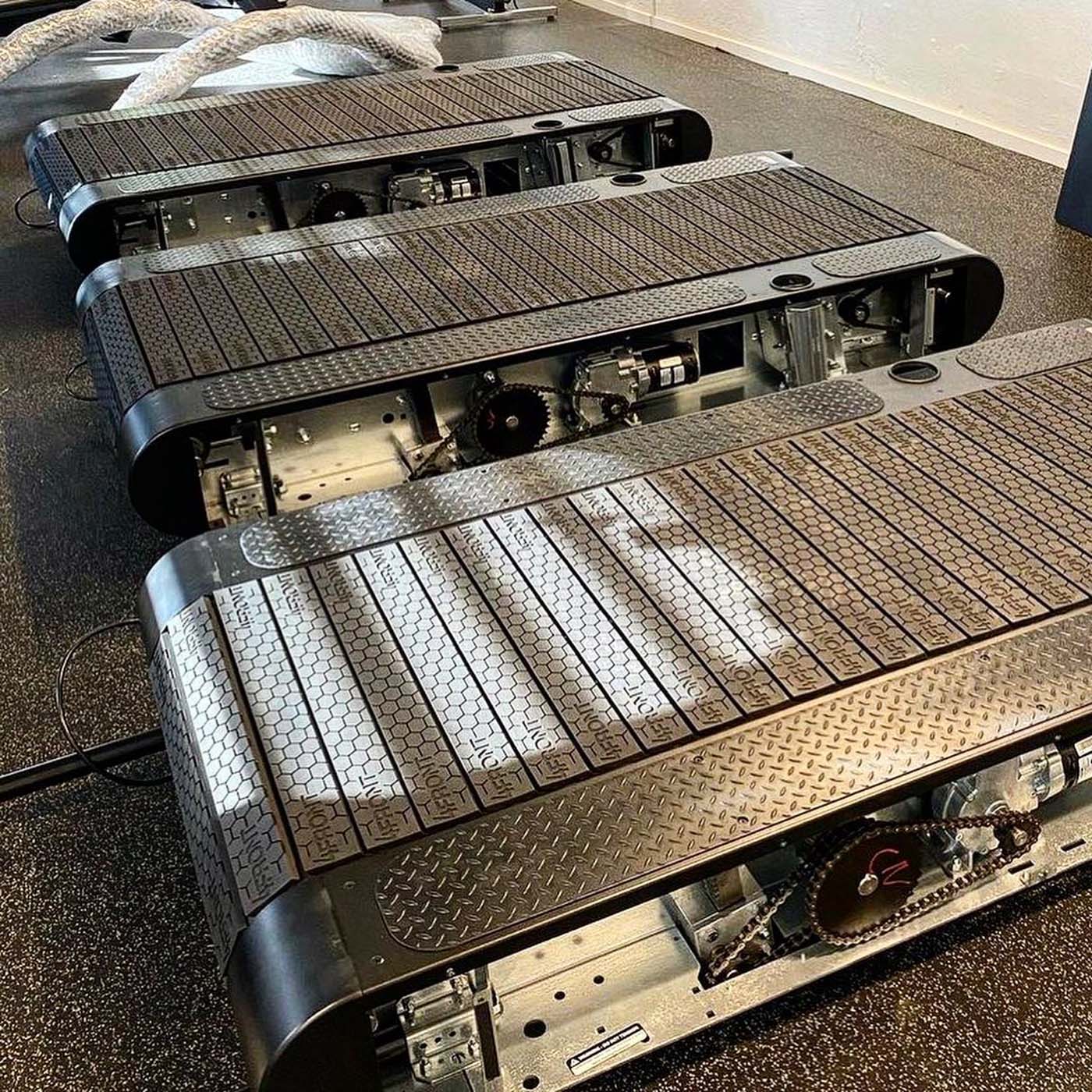 LOWEST TOTAL COST OF OWNERSHIP
With 112 ball bearings, the belt glides smoothly, which results in years of life with very little maintenance and zero consumption. There is no need to adjust the tension of the belt because our design utilizes tracking rollers and a toothed pulley.
| CATEGORY | SPECIFICATION |
| --- | --- |
| Min Speed | 0 mph |
| Max Speed | NO MAX |
| Cup Holders | Yes |
| Incline | No |
| Integrated Accessory Tray | Yes |
| Side Handrails | Yes |
| Walk, Jog, Run | Yes |
| Belt | Replaceable Thermoplastic on composite T-sections (60 Slats) |
| Drive System | 158 Bearings, 18 roller guides |
| Dimensions (L x W x H) | 38 in x 91 in x 75 in (96 cm x 230 cm x 191 cm) |
| Weight | 550lb (161 kg) |
| Max User Weight | |
| Running Surface Size | 22 in x 86 in (55 cm x 218 cm) 77 slats |
| Running Surface Hardness | Approx. 40 Shore A |
| Step-Up Height | 11 in |
| Curvature | 5% |
| Motor System | Motorless |
| Power Requirements | Console Battery Powered |
| Warranty | Commercial Use: 5-year Drive, Motor, and Belt, 3-year all components, 1-year labour |