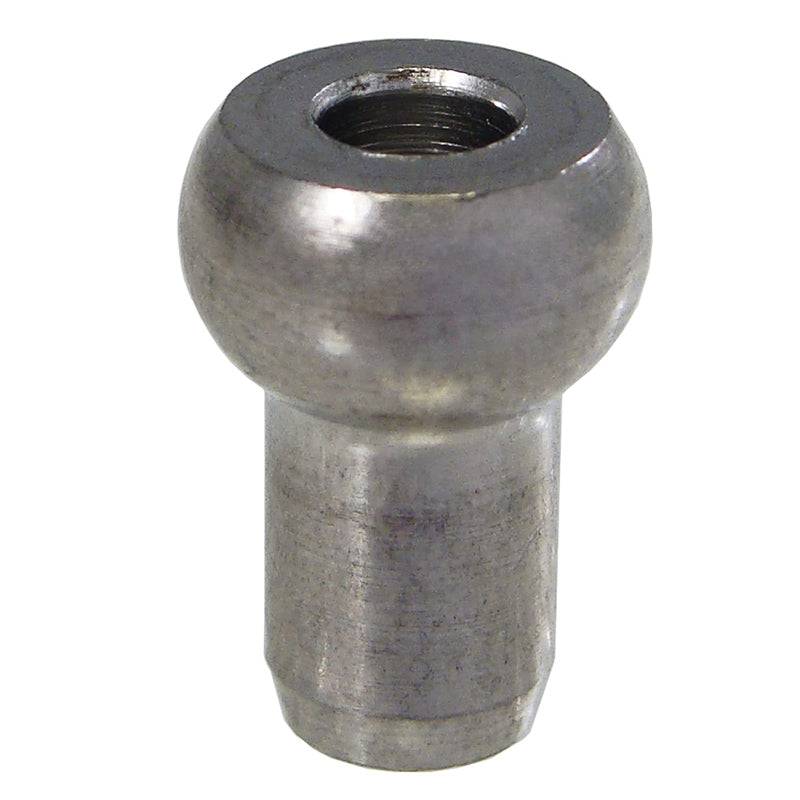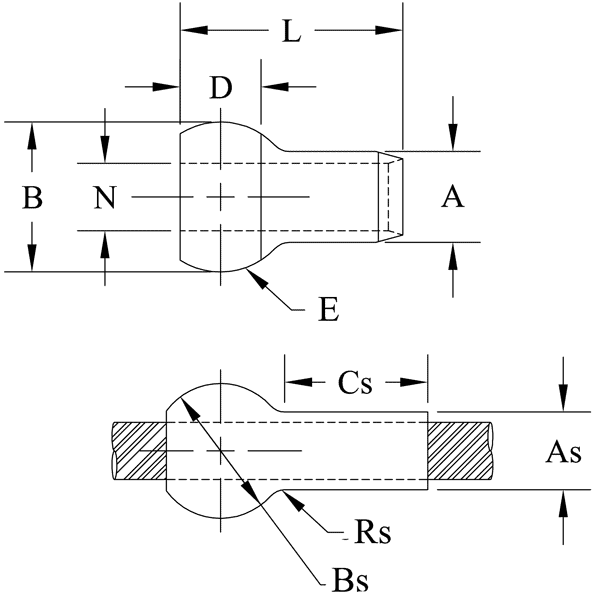 XTC Gear | Cable End - Stainless Steel Single Shank Ball End
In stock
Pickup available at XTC Fitness Inc.
Usually ready in 1 hour
XTC Gear | Cable End - Stainless Steel Single Shank Ball End
1/8"
XTC Fitness Inc.
Pickup available, usually ready in 1 hour
2222 South Sheridan Way
Unit 112
Mississauga ON L5J 2M4
Canada
+18889823481
The MS20664 Series single shank balls are manufactured from stainless steel in accordance with MIL-DTL-781 to the strict standards of the MS20664, and are certified to that standard. Loos Cableware® Division offers a full line of sizes.
Loos Cableware Division offers a full range of sizes in its single shank stainless steel ball series of parts. Single shank ball series are very versatile cable end fittings that have many uses and applications when cable must be terminated with a swage fitting that will exceed the minimum breaking strength of the cable on to which it is swaged.
MIL-DTL-781: YES
MADE IN THE USA: YES
DFARS COMPLIANT: YES
MIL-DTL-781: YES
DFARS COMPLIANT: YES
MADE IN THE USA: YES
MS Part Number

Cable
Dia.

A
Dia.

As
Dia.

B
Dia.

Bs
Spherical Dia.

Cs
Ref

D
Ref

E
Rad Ref

L

N
Dia.

Rs
Rad Ref

Lbs.
Per Piece

664-C1.5*
3/64
0.132
0.112
0.212
.190
0.156
0.114
0.0825
0.2685
0.053
0.014
0.00132
MS20664C2
1/16
.132
.112
.212
.190
.156
.114
.0825
.2685
.073
.014
.0019
MS20664C3
3/32
.168
.143
.282
.253
.234
.152
.110
.384
.104
.019
.005
MS20664C4
1/8
.223
.190
.350
.315
.313
.1895
.137
.500
.139
.023
.0075
MS20664C5
5/32
.259
.222
.424
.379
.391
.2275
.165
.616
.169
.028
.01
MS20664C6
3/16
.298
.255
.492
.442
.469
.2645
.192
.730
.201
.033
.015
MS20664C7
7/32
.352
.302
.560
.505
.547
.3025
.220
.846
.233
.038
.025
MS20664C8
1/4
.406
.348
.629
.567
.625
.3395
.247
.962
.264
.042
.03
MS20664C9
9/32
.444
.382
.699
.632
.750
.3775
.275
1.078
.297
.046
.05
MS20664C10
5/16
.480
.413
.768
.694
.813
.4145
.302
1.193
.328
.046
.066
664C12*
3/8
0.553
0.476
0.903
0.82
0.935
0.489
0.357
1.425
0.411
0.061
0.0874
MS Part Number

Cable
Dia.

A
Dia.

As
Dia.

B
Dia.

Bs
Spherical Dia.

Cs
Ref

D
Ref

E
Rad Ref

L

N
Dia.

Rs
Rad Ref

Lbs.
Per Piece

664-C1.5*
3/64
0.132
0.112
0.212
.190
0.156
0.114
0.0825
0.2685
0.053
0.014
0.00132
MS20664C2
1/16
.132
.112
.212
.190
.156
.114
.0825
.2685
.073
.014
.0019
MS20664C3
3/32
.168
.143
.282
.253
.234
.152
.110
.384
.104
.019
.005
MS20664C4
1/8
.223
.190
.350
.315
.313
.1895
.137
.500
.139
.023
.0075
MS20664C5
5/32
.259
.222
.424
.379
.391
.2275
.165
.616
.169
.028
.01
MS20664C6
3/16
.298
.255
.492
.442
.469
.2645
.192
.730
.201
.033
.015
MS20664C7
7/32
.352
.302
.560
.505
.547
.3025
.220
.846
.233
.038
.025
MS20664C8
1/4
.406
.348
.629
.567
.625
.3395
.247
.962
.264
.042
.03
MS20664C9
9/32
.444
.382
.699
.632
.750
.3775
.275
1.078
.297
.046
.05
MS20664C10
5/16
.480
.413
.768
.694
.813
.4145
.302
1.193
.328
.046
.066
664C12*
3/8
0.553
0.476
0.903
0.82
0.935
0.489
0.357
1.425
0.411
0.061
0.0874