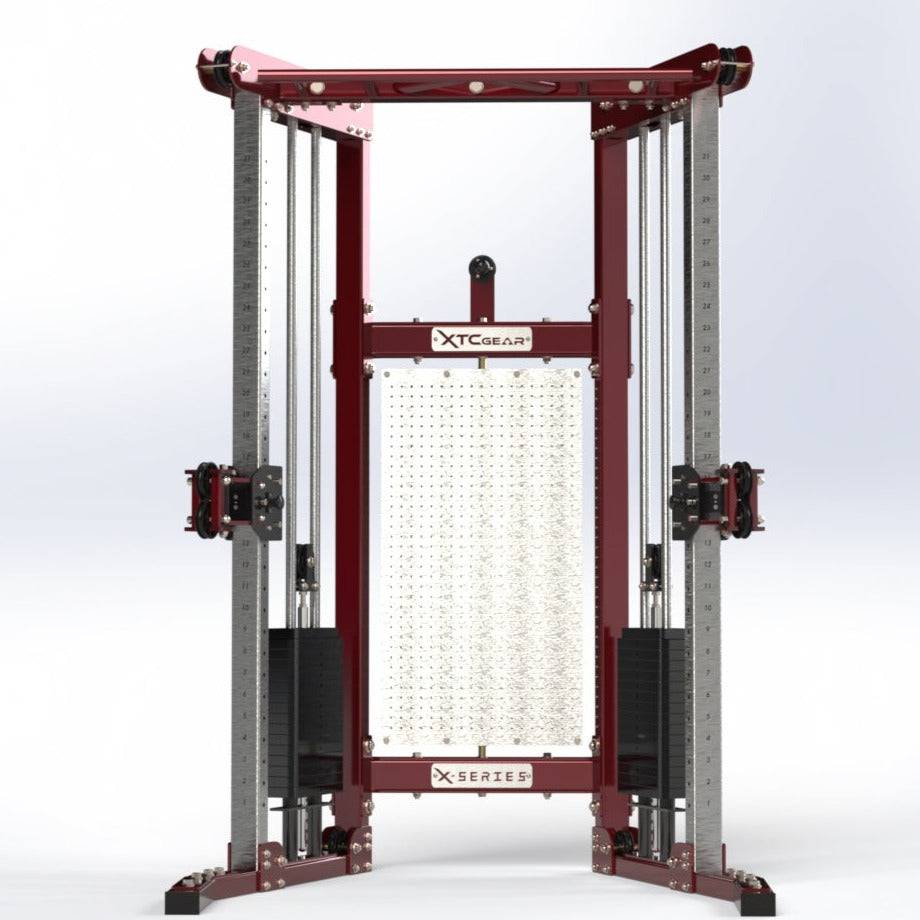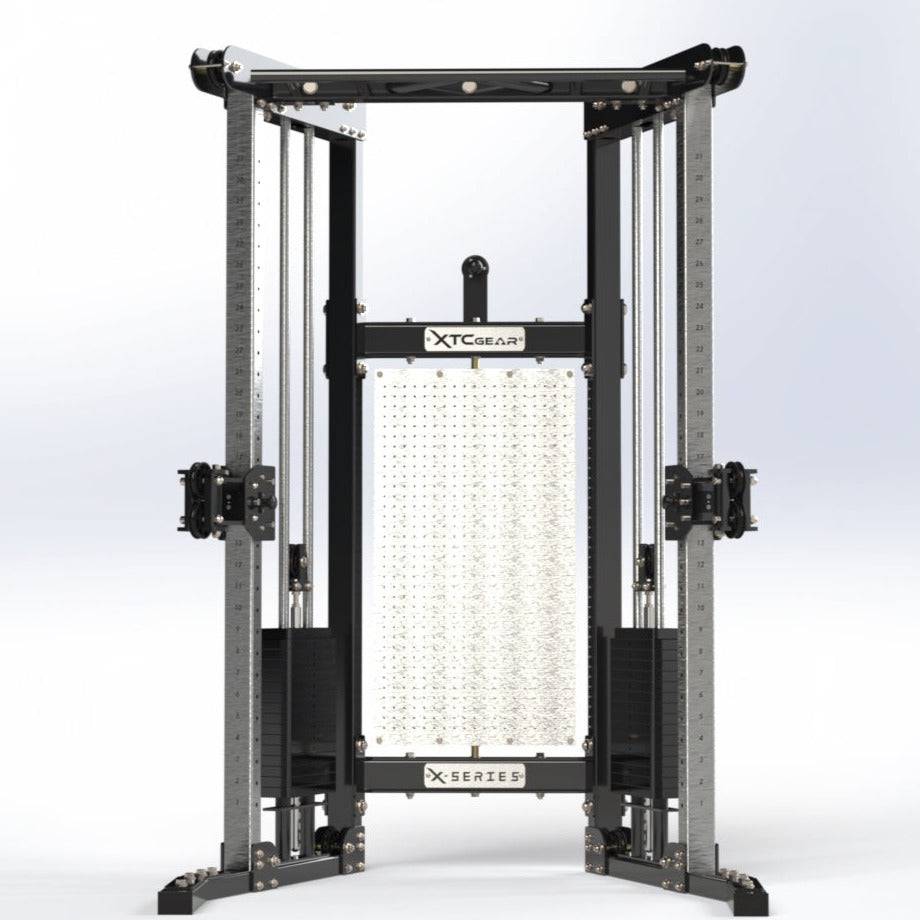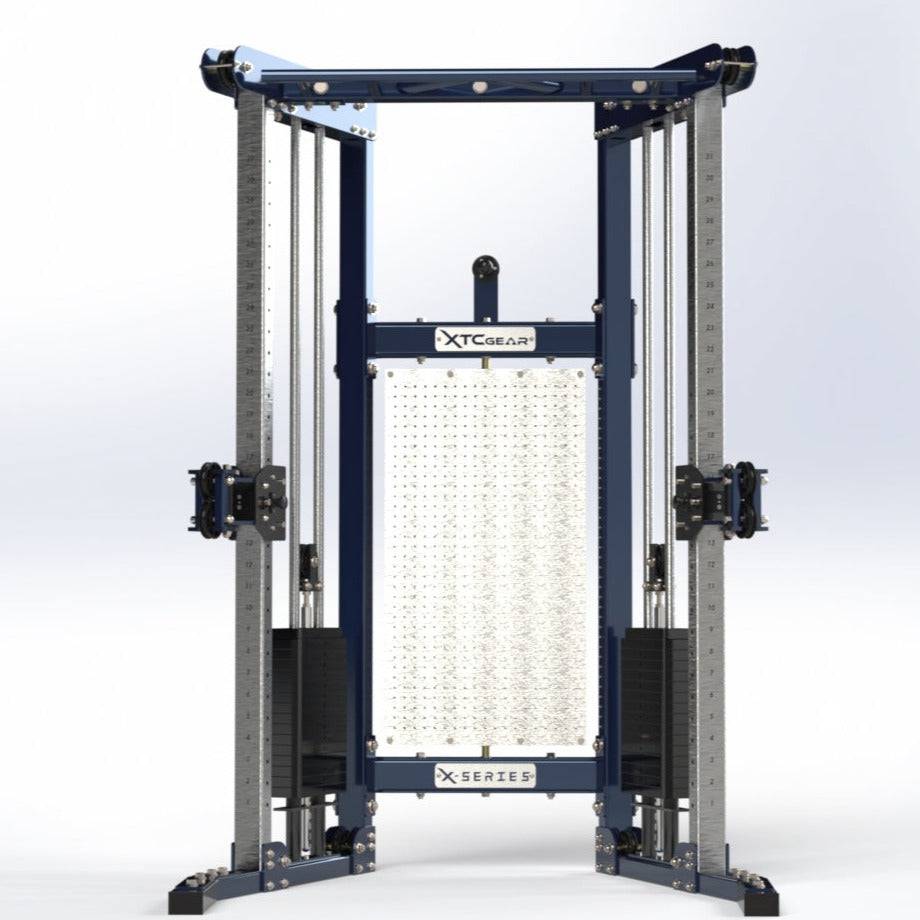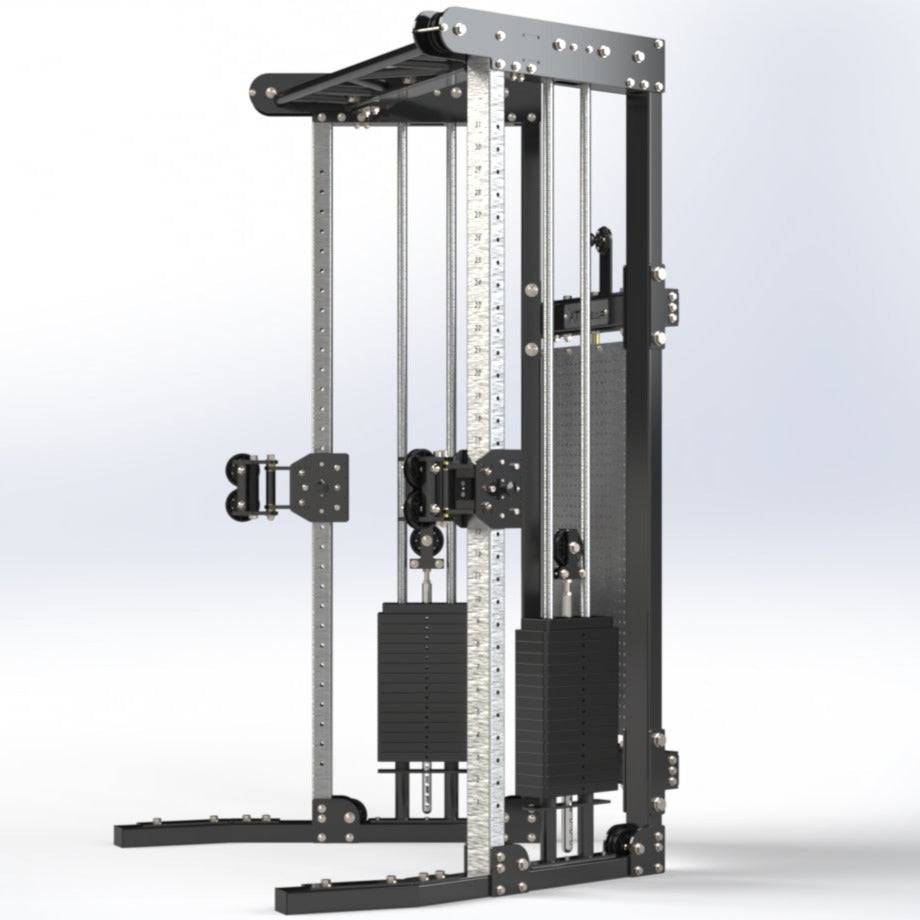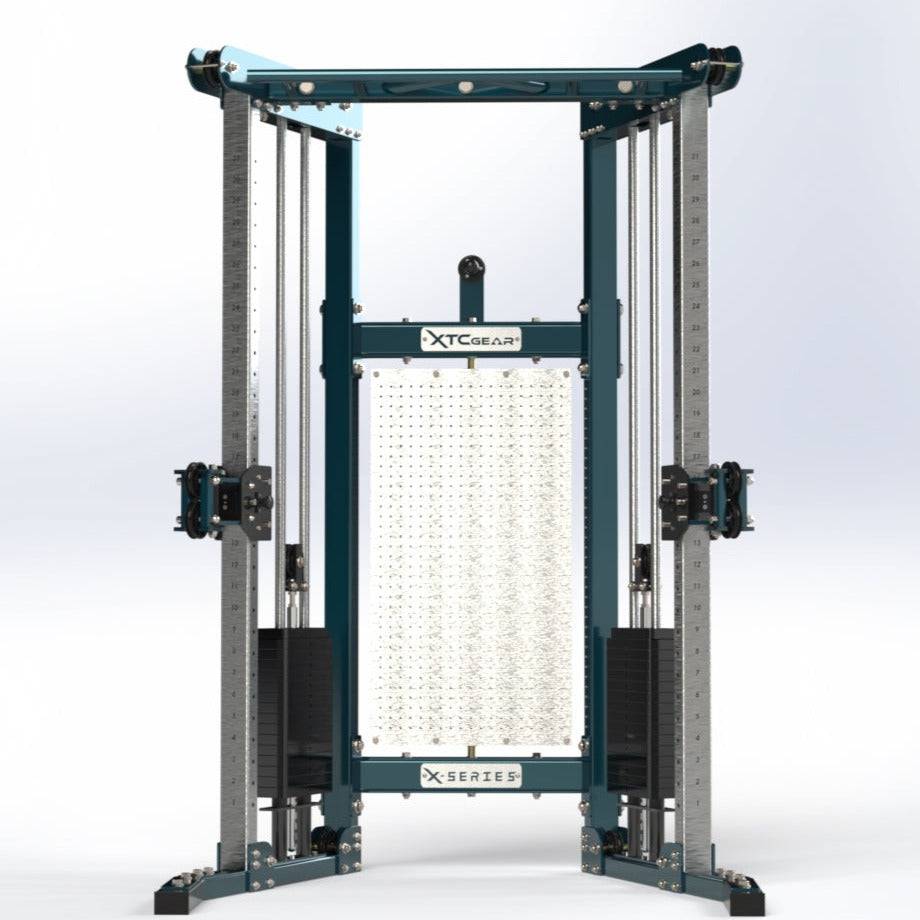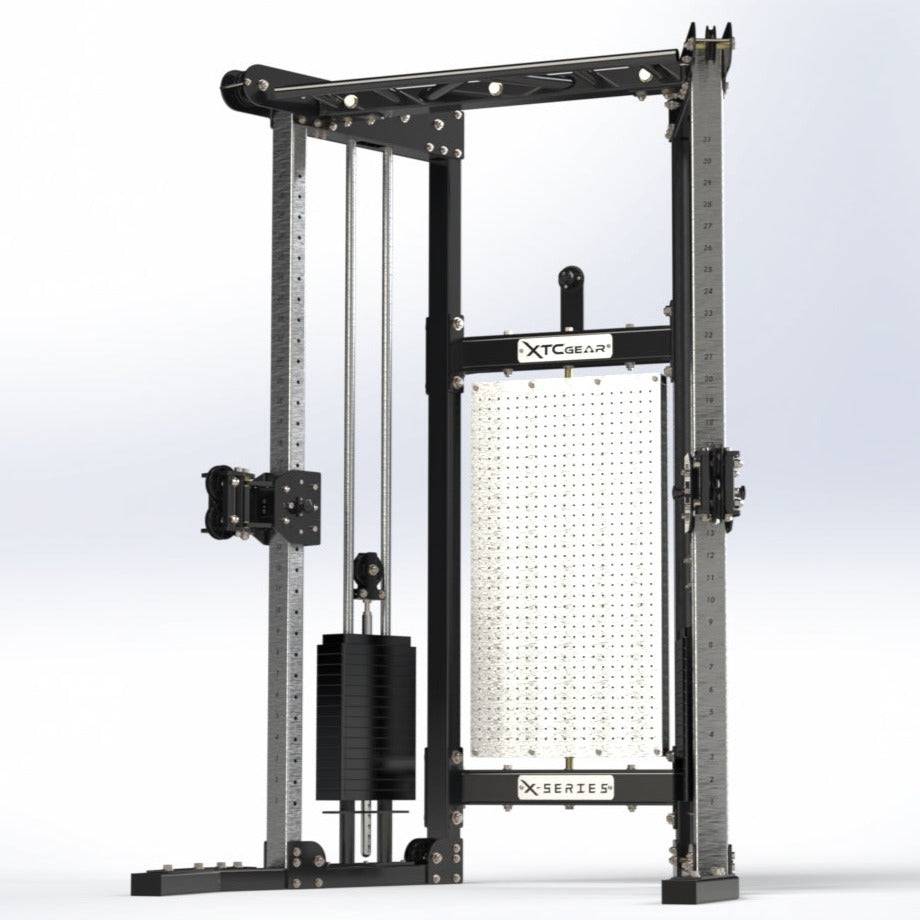 XTC Gear | X-Series Functional Trainer
This item is available online as a special order.
Designed and manufactured in Canada this brilliant, stainless steel constructed functional trainer is packed with potential. The X-Series Functional Trainer offers independent adjustment columns for more versatility for one or more users simultaneously. Our heavy-duty frame is constructed using HSS & Stainless Steel offering unrivalled corrosion resistance and an incredible look. Designed for full commercial use while keeping cost and space efficiency as a priority. Each adjustment trolley features high-quality roller bearings allowing for easier use. This unit is without compromise, offering more adjustment positions than our Athletic Series unit. Users can perform hundreds of workout options and the complete freedom of movement in any direction or plane. Each unit comes standard with two commercial grade 160Lb independent weight stacks.

- Heavy-Duty Canadian HSS & Stainless Steel frame
- Independently adjustable high/low pulley system
- Dual Independent Weight Stacks: 160Lbs each (upgradable to 210Lb)
- Stainless Steel Guide Rods
- Stainless Steel Columns with laser cut number markings
- Fenner Drives PowerMax Pulleys and ExerFlex Air Craft grade coated cables
- Laser-cut decorative logos
- RAM Mount Tablet Holder
| | |
| --- | --- |
| Component | Warranty |
| Frame | Lifetime from manufacture defect |
| Pulleys | 5 Year from manufacture defect |
| Cable | 5 Year from manufacture defect |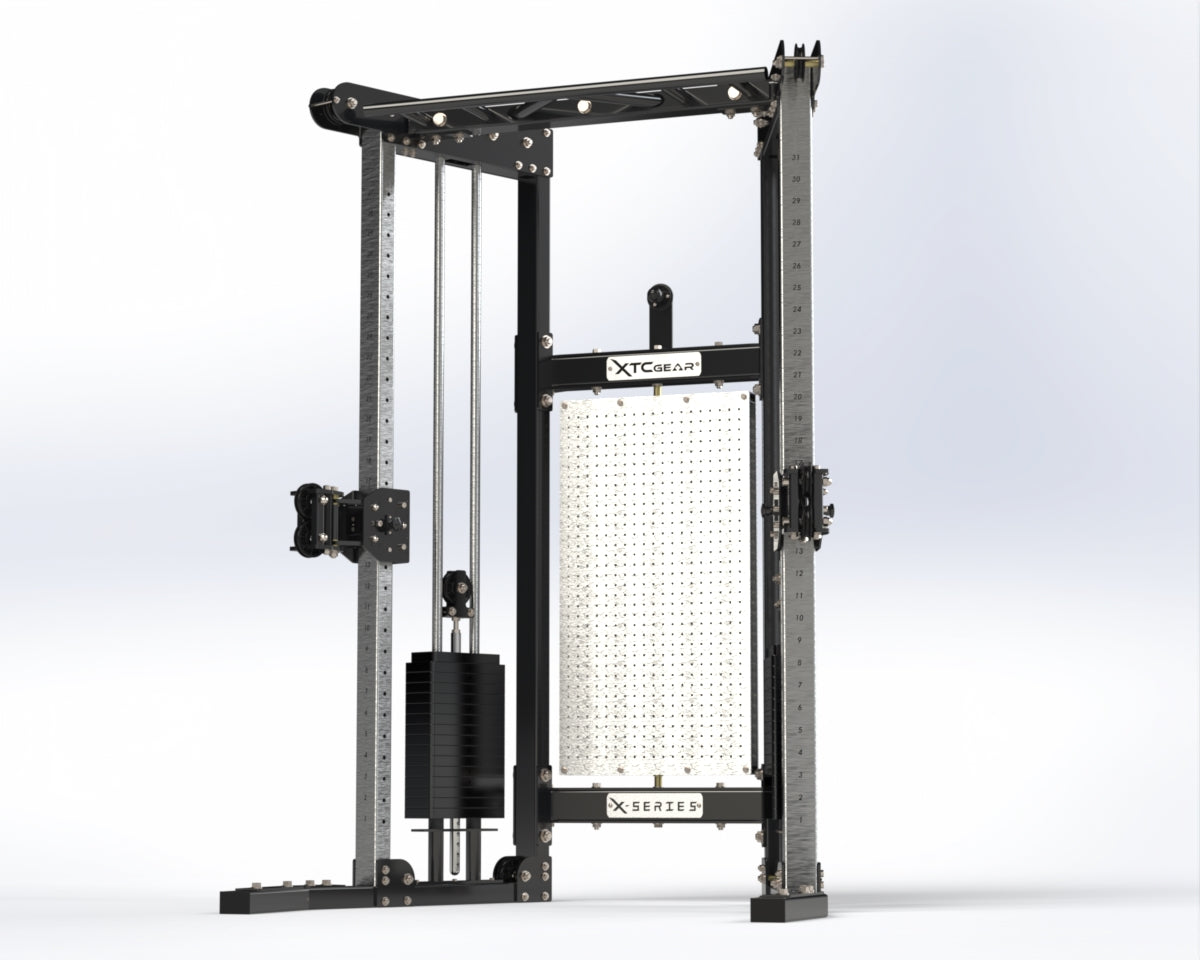 Functional TRAINING
Our Dual Adjustable Pulley system is the finest in home training equipment. Modern industrial design combined with solid Canadian made construction — you can perform endless amount of exercises at home. Engage stabilizing muscles while also targeting major muscle groups just like you would with free-weights without the risks.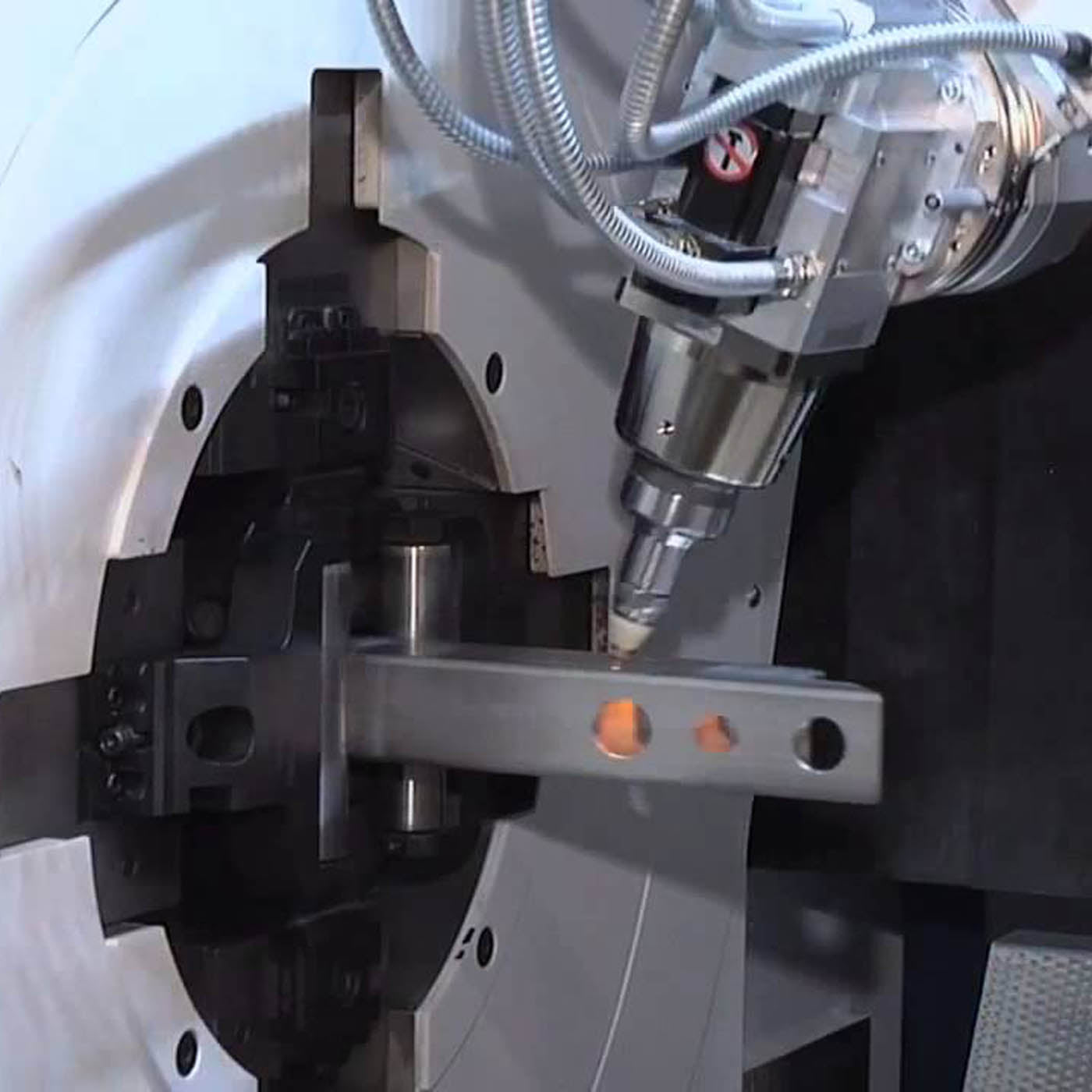 The X-Series
Meet the X-Series, XTC Gear's most poplar line of equipment. Tailored for commercial facilities who demand the best, but don't want to break the bank.
Our X-Series products have been installed in some of the most demanding facilities in the country including CrossFit Boxes, Military Bases, Police Stations and Academies, Universities and schools.
Proudly Canadian Made equipment with attention to detail. Our equipment is designed and fabricated in house using locally sourced Structural Canadian Steel.
All steel parts are processed using the most innovative and advanced manufacturing techniques from CNC machining to Flat Sheet and Tube Laser Cutting. We maximize material efficiency, repeatability of our processes to make our gear as affordable as possible.
We have taken a unique design approach to limit the number of welds making our gear more modular and likely to fit into any space while being easy to assemble.
MODEL

X-Series Functional Trainer

SERIES

X-Series

STEEL TUBE SIZE

2" x 3"

STEEL GAUGE

11 Gauge

HOLE SIZES

3/8" oversized

HOLE SPACING

2"

NUMBERS

YES

NUMBER SPACING

Every Hole

CHIN-UP BAR

YES


WEIGHT CAPACITY

STOCK 160Lb Upgradable to 210Lb per side.

CABLE RATIO

2:1

DIMENSIONS

78 (H) x 52.75 (W) x 34" (D)

84 (H) x 52.75 (W) x 34" (D)

96 (H) x 52.75 (W) x 34" (D)

RACK WEIGHT

660Lb


FRAME WARRANTY

LIFETIME

CABLES

5 YEAR

PULLEYS

10 YEAR

COLOR

Black, Royal Blue, Red, Lake Blue

MADE IN

CANADA

PRODUCTION ETA

8-10 WEEKS